I'm starting a new theme for Sundays that will last through winter until Spring time after all the seeds have been planted. Seed Sundays will be all about seeds! Seed planning, plotting, planting, and any other seed related subject that can be thought of and written about. You're welcome to join in if you wish to talk about your seeds. Maybe together we can dream of spring while the garden is sleeping!
To start Seed Sundays here is a little game of Name that Seed. Last week's Name That Seed was correctly identified by several bloggers (Gail, TC, and Kim) as being the seeds of a persimmon tree. Today take a look at these samaras and try to guess what tree they might be from. Here's one quick clue: the tree produces large amounts of samaras that mature in fall and disperse in winter.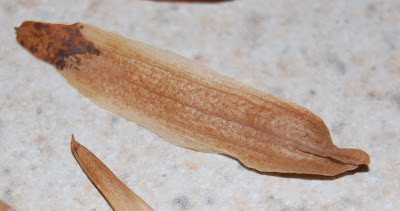 Can you Name that Seed?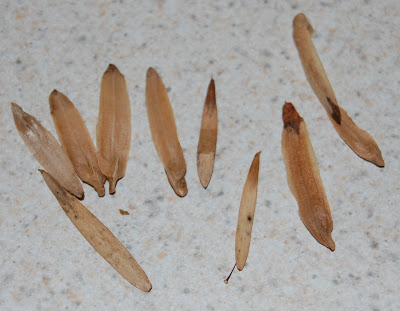 If you're joining in to Seed Sundays post a link in the comments when you have a post up!
The answer to this post will be posted at 9:00 PM today so check back and see if you were right!