Over the next several days (until the voting begins on the Better Homes and Gardens 48 Hour Blog Challenge) I'll be giving small previews of my Arbor project. It's ready to go and I'm very pleased with the result.
Here's a first look at one aspect of the arbor:
Solar Lights: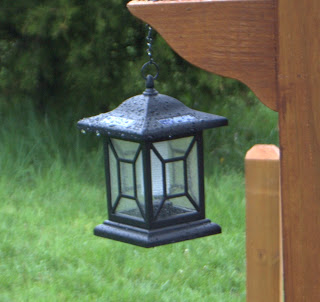 Solar lights are one of those garden details that not only add detail to a project but safety and convenience as well. The ambiance created by these lights will be perfect for evening summer walks around the gardens while the girls chase lightning bugs.