The most exciting time in the garden is the harvest time! It's the time when you get to go to the vegetable garden and taste the goodies the garden has grown. All the hard work that you put into the garden shows up at the harvest stage. It's also where you can measure how good your garden really is! I've been pretty pleased with our garden this year so far. It has a long way to go and many more harvests will come but already this spring we've had quite a few meals at least partially from the garden. Salads have been plentiful with a blend of lettuce, spinach, pak choi, and arugula. The strawberries have been great despite their smallish size and just this week the sugar snap peas have really come along.
Take a look and see!
This container is about 32 oz. and is about half full. So in total we gathered about a pint of delicious strawberries with many more to gather still out in the garden. This is the third strawberry harvest for us this season.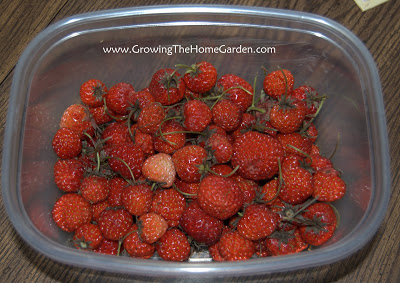 More snap peas are on the way and lots of flowers still forming. Snap peas are enjoyable right out of the garden!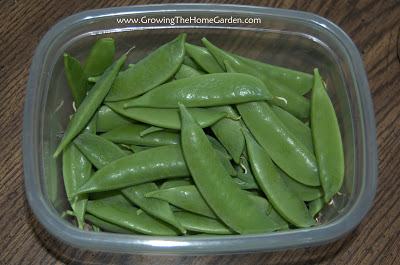 What are you harvesting from your garden?