The heat and lack of rain are taking their toll on the vegetable garden here in late August but there is always something to talk about! The tomatoes are still producing but really could use some good irrigation from the sky. The garden is ready for some cleaning up and soon I will need to start the fall garden. I'll talk more in depth on the fall garden soon but this year I'll be starting my seeds indoors then transplant them into the garden. That should help be get around any heat germination issues.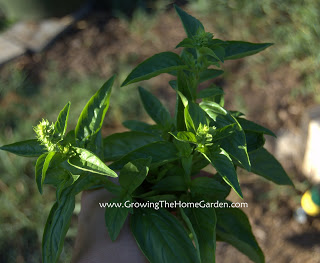 The basil is ready for cutting back to trigger some new growth. I took the trimmings/cuttings and dropped them in a jar of water to root them. This way I can have some potted plants growing with my Italian basil for winter use. Basil roots easy and fast!
The 'Tigger' Melons are covered now in powdery mildew. They lasted quite a while before getting any type of ailment. I could control this with a baking soda solution but at this point in the season I'm also weighing the time and effort to yield factor – I think I'll just take a cue from Paul McCartney and "Let It Be". For those who are getting 'Tigger Melon' seeds from me they should be sent out this week, sorry for the delay!
My tomatillos are starting to produce! Now I have to figure out what to do with them. Salsa verde anyone? They were included in the seed pack from the Greenland gardener product I reviewed earlier in the year. The Greenland gardener raised beds are a neat idea for a beginning gardener or someone who doesn't have much time to construct a raised bed. The seeds all germinated but I never managed to get my irrigation setup in this bed and they were forced to rely solely on Mother Nature for moisture. The tomatillos have done great without any supplemental watering and the cucumbers produced quite a few cucumbers before succumbing to wilt.
Here are some of our pole beans just hanging out. I need to get out there soon a do some picking! Today we have other plans – it's one special little girl's 6 year old birthday. I think the garden can wait a day or two!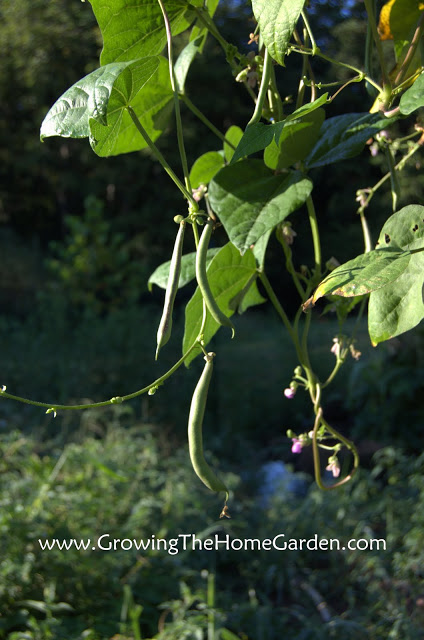 Have a great weekend!