Technically my title is completely incorrect! We did have snow in January and February but this is the first snowfall of the coming winter season. And technically this isn't even officially winter yet. I'm just breaking all the rules for this post! I'm going wild!
Anyway…yesterday we had a light snowfall. It was the kind of snow that was so wet that when contact was made with the ground it quickly melted into regular old H20. What snow coverage we had on the grassy areas didn't last long as the air temps were too warm to maintain the frozen precipitation. Despite its brevity the snow was pretty!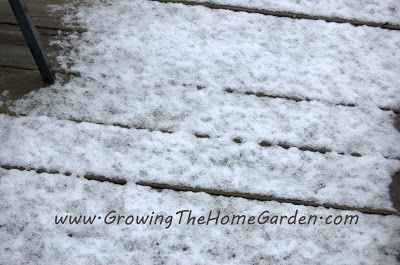 Snow on deck.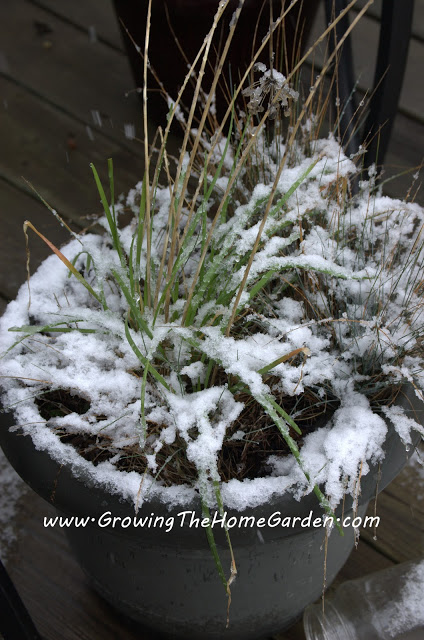 Snow on chives and blue fescue pot.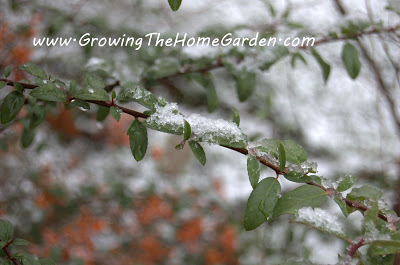 Snow on pyracantha branch. Almost looks like ice.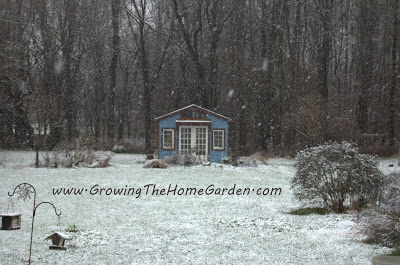 The backyard with snow.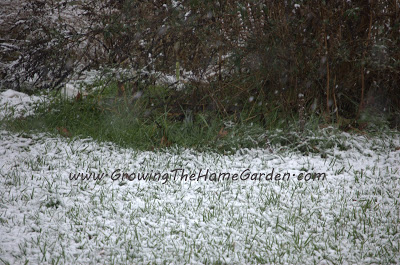 Grassy area shielded from snow by a butterfly bush.
I suspect we'll have more snow this year than in previous years. I've heard our winter I supposed to be wetter! Good thing I bought sleds!
Have you had your first snowfall yet?