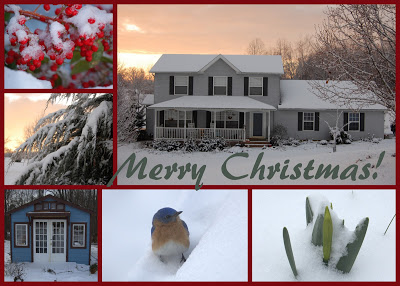 I would like to wish you and your family a safe and very merry Christmas season!
Photos:
Nandina berries (top left), eastern red cedar under snow(middle left), blue garden shed (bottom left), happy little bluebird in snow (middle bottom), daffodil coming up in a March snow (bottom right), Our Snow covered house (top right).

Coming up after Christmas: 2011 Project Review and 2012 Garden Project Lists!