It's been warm here in TN. Very warm. So warm that everything thinks it is indeed spring – including this gardener! Essentially it is spring. The weather is identical to a typical March, warm days, heavy rain showers coming through. We've even had thunderstorms – in January. It's been a strange month. But just because it feels like spring, looks like spring, and smells like spring doesn't mean it IS spring. We need to keep that idea in our heads a while longer. Spring is coming, it's not here yet; frosts can and probably will come before our safe planting date.
But no matter what logic I use to temper my planting enthusiasm that logic fails to sway the plants back into dormancy. Buds are swelling on the fruit trees which tells me I'm going to have to protect those blossoms from cold if I want peaches and plums this year. No matter how much I beg and plead with the trees they are determined to begin their spring growth. All I can do is watch and protect when needed.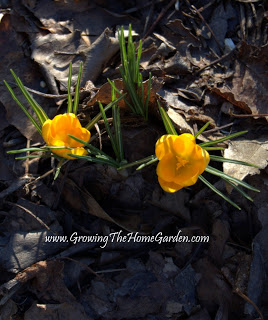 Yellow Crocuses
The daffodils are coming along nicely and their progress is a welcome sight. The crocuses have begun blooming too. This week is only half gone by but already I've spent more time in the garden than in the past month. Weeding is the task at hand. The chickweed is everywhere. We also had clumps of grass growing up and around our irises. It's a good time to remove the grass since the ground is soft and workable but not overly soggy. It's tricky but with a narrow pointed spade the job wasn't difficult, just tedious.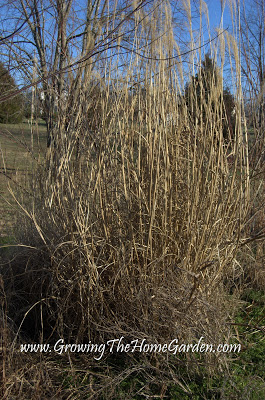 Miscanthus to Prune in Spring
Pruning is another task I've been working on, particularly for the grasses. We have a number of ornamental grasses like panicum (switchgrass), miscanthus ('Zebra Grass' and 'Morning Light'), Stipa ('Mexican Feather Grass'), and others all in need of trimming.
I'm fairly certain that I'll have to get the lawnmower going this month. I usually can wait until March but the grass's attitude is much like the tree's and it isn't listening to my advice that it hold back a while longer. All the plants want to do is grow, grow, grow.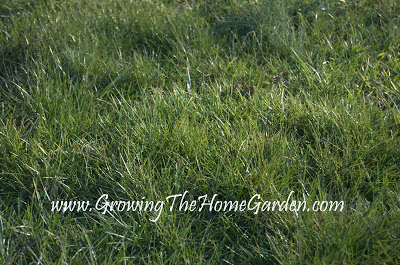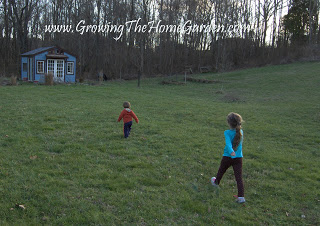 Of course the warm days are also great for the kids who get to go out and play and we've been doing a bit of that. I think one of the most important things we can do for our children is to get them outdoors to play whenever possible. It gets them active, gets them fresh air, and generally instills in them a love of the outdoors for years to come! Can you tell they like being outside?