It's been a while since I've written about our vegetable garden so I thought the end of April would be a good time for an update! There are a few disappointments but overall most of the garden is right on track. We've used raised beds for several years now but most of them have disintegrated. I've replaced some with concrete retaining wall block stone which has a nice appearance and won't rot out!
Let's take a look around!
Just outside the vegetable garden we'll find cilantro already flowering with delicate white flowers. Our warm weather has caused it to bolt but our cool snaps have started more seeds germinating. We should be able to maintain a little cilantro in the garden for at least another month!
We were disappointed with our sugar snap peas this year. I planted a lot of seed but only one plant is left now. I suspect voles or rabbits are to blame but it's also due in part to old seed that just didn't germinate very well.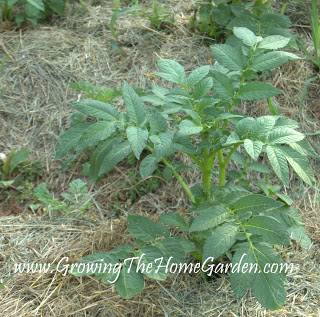 The potato patch is doing great! We have 15-20 potato plants growing of three different kinds. I use grass clippings as a mulch. Each time I mow the lawn I add more grass to the base of the plants which encourages them to grow more potatoes down below. It also keeps the soil moist when our rains are irregular. We really need some kind of rain soon.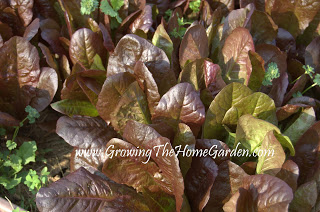 We have a nice crop of red romaine lettuce coming along. I scatter sowed lettuce in this raised bed and it has done pretty well with no real maintenance. I need to see if I can get another crop started before the weather gets really hot for the summer.
Of course one of the most delicious parts of the garden is the strawberry crop! It's done pretty good this year. I was afraid with the late frosts that we wouldn't have anything but we do have some delicious and sweet strawberries to pick! My strawberry bed needs reinvigorated so I'll fertilize after we harvest our strawberries.
I planted two types of melons and a row of bush beans this week in the garden but we don't have germination yet. It won't be long though! I still need to plant cucumbers, squash, tomatoes, basil, and many other crops in the garden.
How's your vegetable garden growing?