Never say never right? In my experience there are very few plants that are truly safe from deer. This year I've had big time deer issues. The extra tomato bed I planted was completely devoured by the two deer that are camping out in our backyard. That isn't shocking really. I wasn't able to put a good fence around any of and I'm paying the price for that lack of foresight. However not all plants are subject to deer sampling. There are three plants in my garden that have never (to my knowledge) been eaten by the deer.
Artemisia
Artemisia is a beautiful silver colored plant that has a lot of impact due to the foliage. I recommend planting 'Powis Castle' or 'Silver Mound' over some of the other types as they can spread. Both 'Powis Castle' and 'Silver Mound' are easy to keep under control. They like full sun and good drainage and aren't very picky plants at all!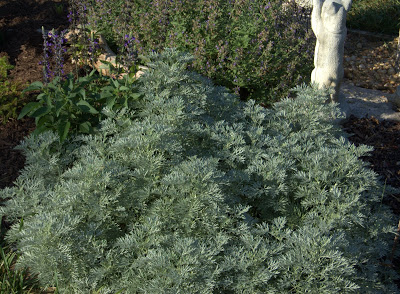 Russian Sage
Russian sage (Perovskia artiplicifolia) is a great plant for full sunny locations. The purple flowers are highly attractive to pollinators. The leaves give of a strong scent which is probably why the deer do not partake of it.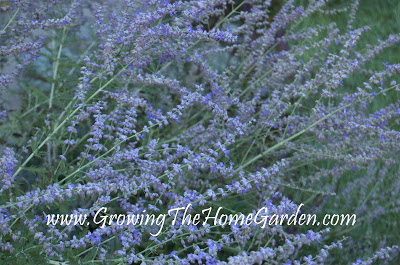 Catmint
Catmint and its cousin catnip are both pretty much deer proof in my garden. Catmint doesn't attract the kitties like catnip and has a very nice minty scent when cut or brushed against. It grows prolifically and is covered in blue flowers through the summer that are very attractive to bees and small butterflies.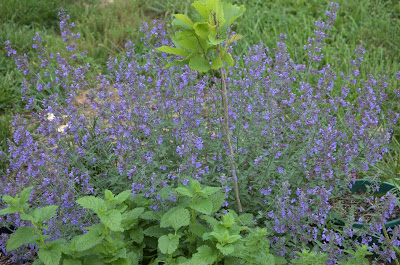 Do you have deer issues? What plants have you found that are deer proof?