Thank you to all the commenters who left entries into the Troy-Bilt CS4235 Wood Chipper giveaway. It is a great tool for the garden and I know whoever is the winner will enjoy making mountains of mulch! We had 39 commenters* who left some great descriptions of their gardens. What I found interesting to read were the very different situations each gardener had. Bamboo groves in need of severe pruning, gardeners stuck on islands, managing wilderness areas, removing invasive plants, and many other situations. I'm sure that everyone who posted a comment could make great use of this woodchipper. Unfortunately I can only give away one.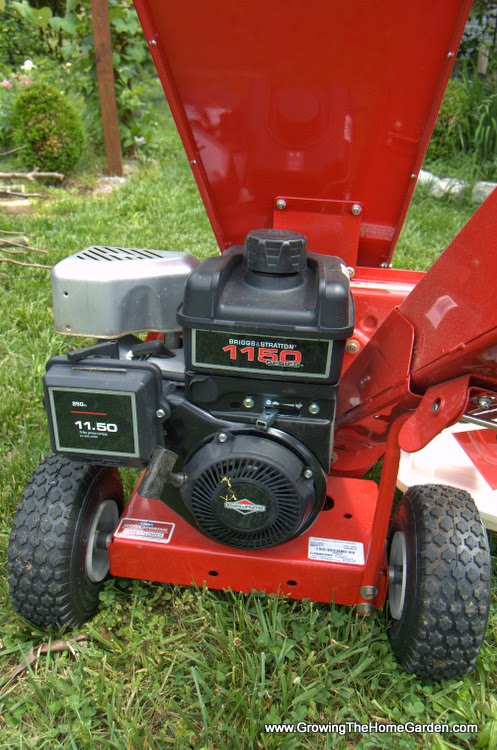 To select the winner I used a random number generator and counted to the corresponding commenter in the order in which the comments were made. The winner must be in the continental United States for shipping reasons. If for any reason the winner cannot accept delivery of the woodchipper I will redraw the number.
*one reader had technical issues commenting on the blog and contacted me so I assigned number 39 as his number.
And the winner is commenter number 27, Amanda Whitney! Congratulations Amanda! Please send your address, phone number, and email to TheHomeGarden@gmail.com and I'll forward it to Troy-Bilt so we can arrange for the delivery of your shiny new CS4235 Wood Chipper!
Thank you for reading Growing The Home Garden and participating in this giveaway!