January 2015 is almost here and with it will come time to plan out your 2015 garden. We all know that for a plant to grow well it needs a strong root system. The same can be said for the garden as a whole. A garden's roots are stronger with a good plan and the root of a good garden plan is timing.
Timing a garden is probably the most important factor in a garden plan that determines success. To time things correctly there area two things you need to know:
The last frost date in spring for your area.
How long seeds take before they can be set outside to grow.
The last frost date is THE date to base everything else around. The last frost date is the usual date of the last frost as averaged over time. It isn't impossible for a frost to happen after that but very unlikely. The safe planting date for frost sensitive plants is usually two weeks after the last frost date. This allows time for the soil to warm up before planting.
If you have the last frost date determined then you can figure out when to plant your
seeds
indoors. I've found that plants like peppers and eggplant need around 12 weeks to get a good start. Tomatoes need somewhere between 8-12 weeks. So for our last frost date of April 15th (Zone 6b-7 in TN) I begin seed starting at the beginning of February with my peppers and eggplant seeds. For tomatoes mid-February is usually when they get started.
I've found that in Tennessee many greens will grow and thrive outdoors in early spring without much protection. Hardier plants kale, broccoli, pak choi, spinach, and many others can be planted throughout the winter and will grow well under a little cover. Lettuce tends to be more sensitive and needs put out within a few weeks of the last frost date.
In all cases you should be able to easily figure out when to start your seeds by reading the back of the seed packet. It should tell you when to sow them and when you can safely plant them outdoors.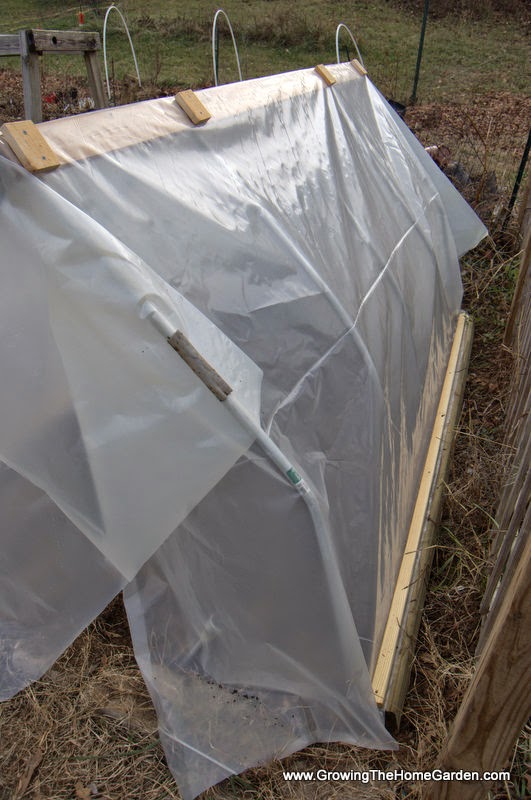 If you plan on covering the garden with a
hoop house or other frost protection method
you can adjust you plan to get them in the garden a little earlier. In this case you need to assess how much warmer the temperature is inside the hoop house area. This could shift your zone to one warmer in an unheated greenhouse which could gain you a week or two of growing time.
The weather conditions can alter your plans. If warm weather predictions appear in the forecast around your safe frost date then feel free to adjust your planting according to your tolerance for risk! Look for night time temperatures to be consistently above 40 degrees to be safe for summer vegetable plants.
The saying "Timing is Everything" was made for gardening!