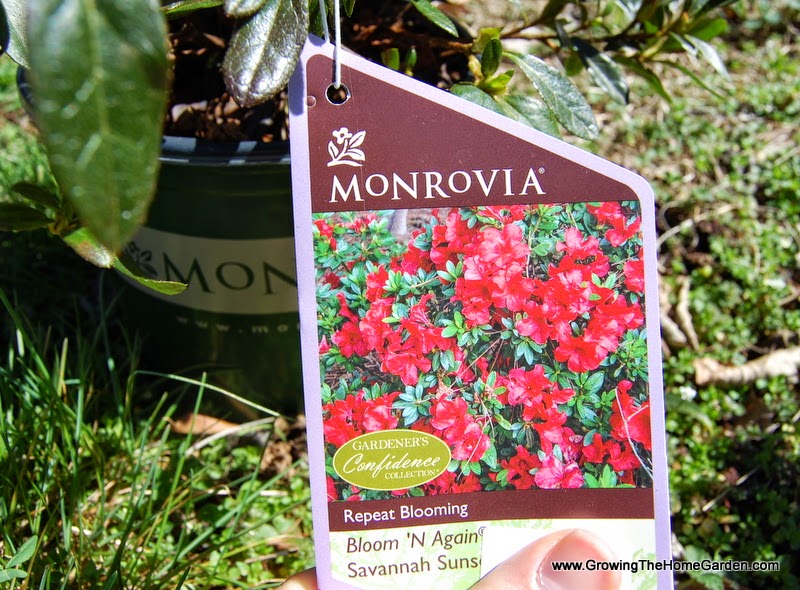 Today was a fantastic day to be outdoors, and of course for most of the time being outdoors means I'm planting something! Today I planted three azaleas into one of my gardens courtesy of Monrovia. Monrovia gave me an opportunity to try out these 'Savannah Sunset' azaleas in my garden. 'Savannah Sunset' is a part of Monrovia's Bloom N' Again collection of repeat blooming azaleas. They will bloom in the spring then produce more blooms in the fall!
When planting any plant the location is very important. Azaleas generally prefer a part sun location with an acidic soil. If your soil isn't acidic you can amend with a soil acidifier for hydrangeas or blueberries.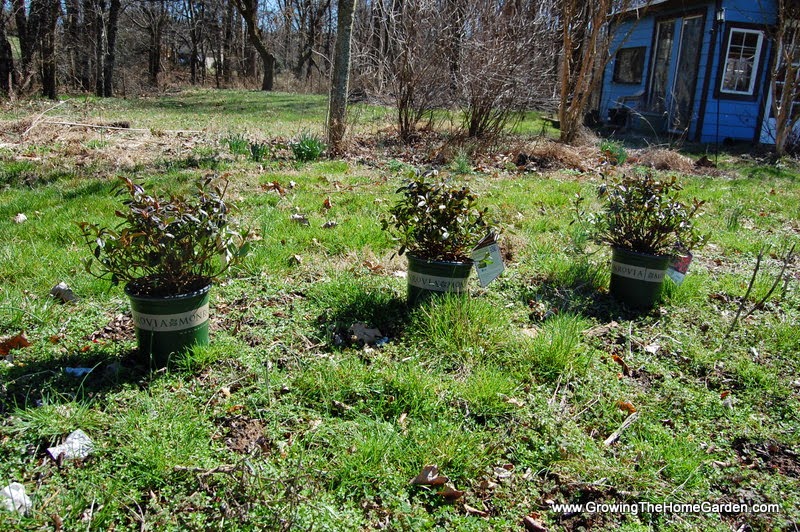 As you can see I situated my azaleas in the back yard near my blue shed. The soil here is very rich and the shade produce by the trees nearby should create the right location for the azaleas.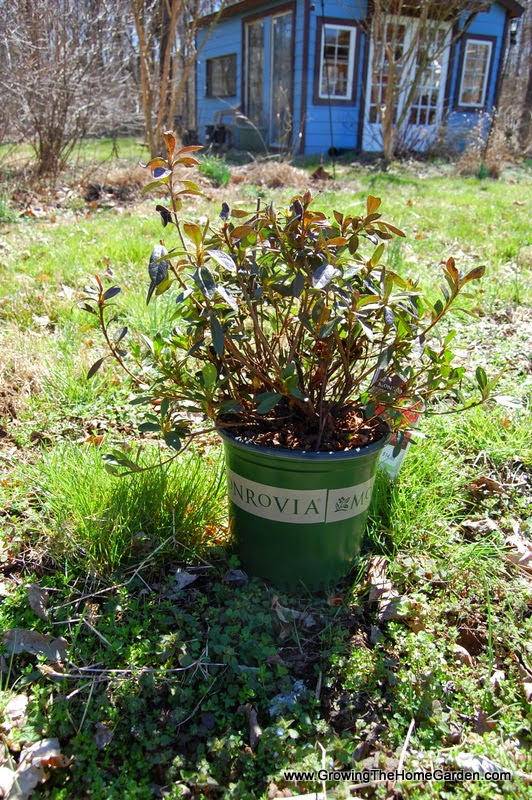 When planting azaleas make sure that the top of the root crown is slightly above the soil level. You don't want to bury the crown and accidentally produce rot or fungal diseases.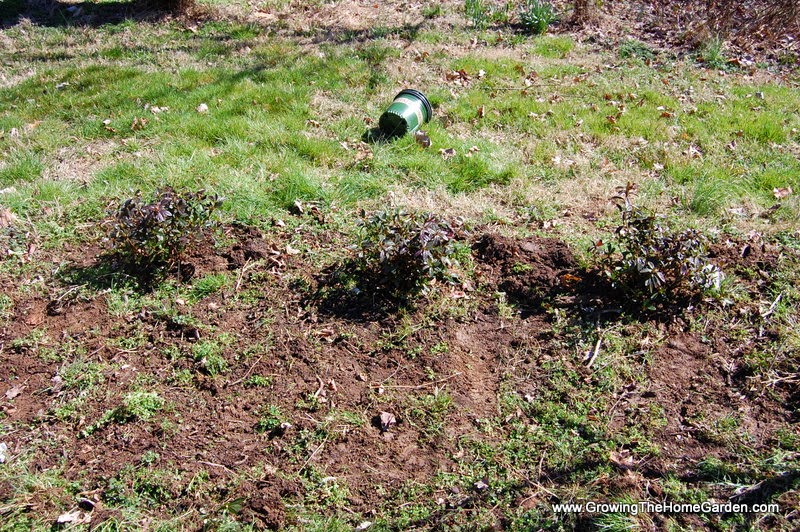 'Savannah Sunset' gets about 3-4 feet tall and wide. I have them spaced so that they grow together into a small hedge between two crape myrtles trees. The azaleas will produce flowers in the spring then will become a backdrop for perennials that I will plant later in front of them. Any suggestions?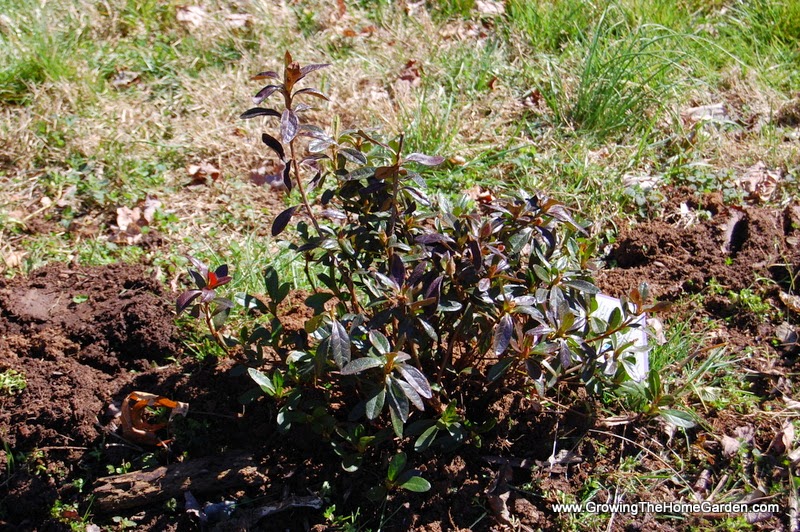 The next step will be to add a layer of mulch. Pine needles are an excellent choice for around acid loving plants but I'll be going with something more readily available – leaves! I have a large pile of leaves that I will use to mulch around the azaleas in this garden. They will break down and nourish the soil while still keeping moisture in and around the plants,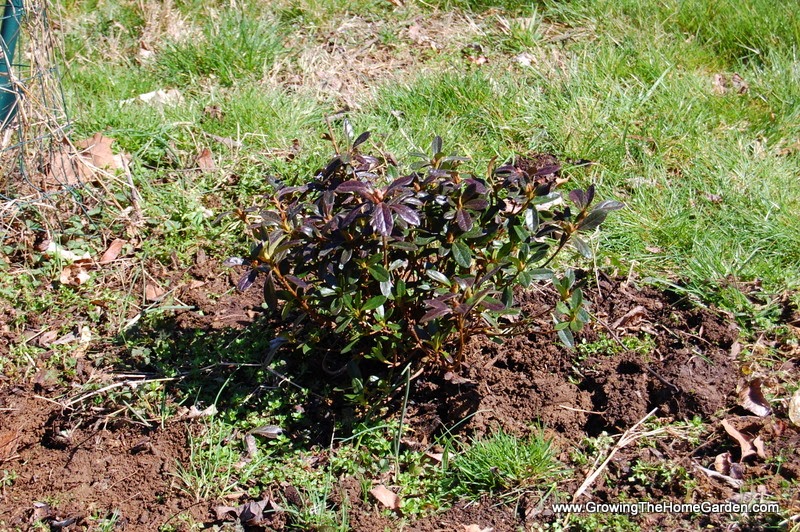 3 Steps to Add a Flowering Shrub to the Garden
Choose the right location
Plant the plant correctly.
Mulch properly.
Look here to see what other Monrovia plants might be great for your garden: Monrovia Plants. I'm excited to see how these new azaleas perform in my garden!