If you're reading this now you may be wondering why it's been so long since my last post. Well, today I thought I'd use this post to give you an update on why my posting has diminished over the last year and where I see it going over the long term. For many years gardening has been my obsession, my goal, and my dream to do professionally in some manner.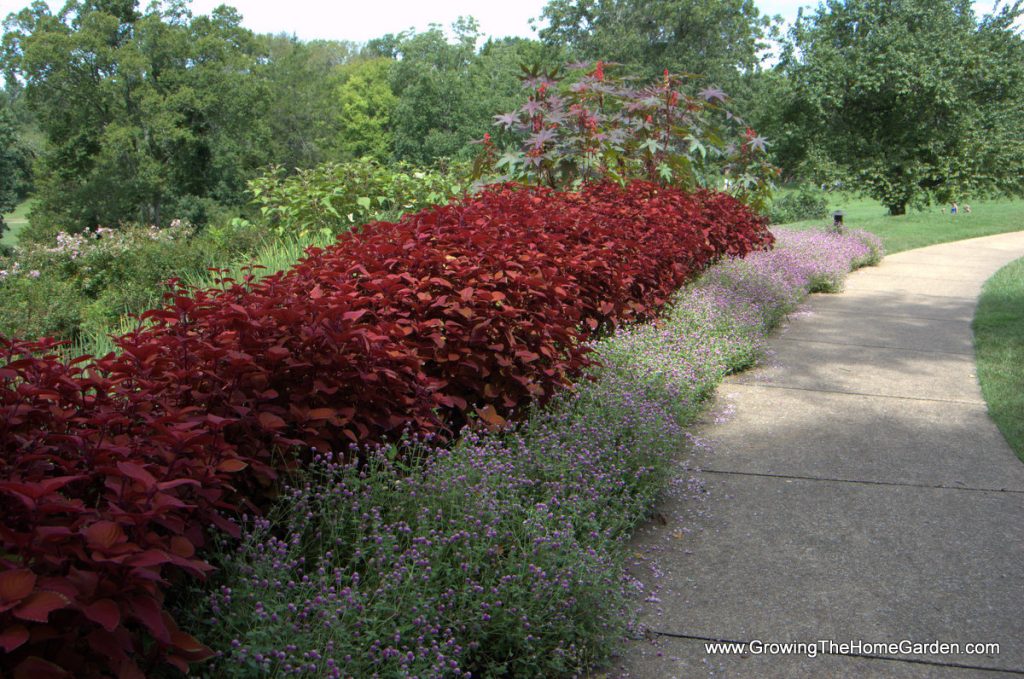 The way I always envisioned my garden "job" (quotes because gardening just doesn't seem like work to me!) is to be a nursery owner. I began Blue Shed Gardens with the idea that I would grow it from a small backyard/farmers market nursery with vegetable and herb plants to one day expand into my dream nursery on a large piece of land. I wanted to take that piece of land and create a nursery that wasn't just a storefront and a few greenhouses but was actually a garden. I wanted to create a place where people would walk around and see how plants were combined for greater impact. They could then pick and choose those combinations or make up their own combinations. I wanted to create a nursery where people spent a lot of time enjoying it as if the nursery was actually a botanical garden.
I still have that nursery/garden/greenhouse dream but there have been challenges. Over two years ago I officially began my real estate business. Home and garden are two words that have always gone well together. Kind of like peanut butter and jelly. (I never was fan of peanut butter and jelly together – I preferred honey instead of jelly but you get the point.) The idea was that I could help people find land and homes over across Middle Tennessee and eventually earn enough money to purchase the piece of land I need to accomplish my nursery dream. Plus there would be time to garden in between helping clients. Not everything in life goes according to plans.
The first years of any business are always tricky and sometimes you are just lucky if you make ends meet. Which was pretty much true for us. The second year though I was offered an opportunity that I couldn't pass up. A real estate group within the brokerage I was at asked me to join their group. They were in charge of a new construction subdivision in our town which would provide a solid regular income. I hesitated some because it would mean being in the office daily, sometimes 7 days a week and would limit my ability work in my garden at home. It would also mean temporarily reducing my gardening until the subdivision was completed. The positive side though was really good because the income could propel my land goal significantly. The trade off has been great overall but I've missed digging in the dirt, sharing my garden projects with you here, and propagating the plants I love so much. I think my garden has missed my maintenance too.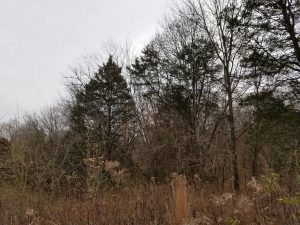 Land in our area is not cheap any more. Spring Hill, TN is growing and developments are popping up (which incidentally makes it a good time for businesses centered around the landscaping industry.) Over Christmas time another opportunity came along. It was a chance to finally purchase the land I was dreaming about. I had gone into the office one day and looked online at the new listings in the area. While scanning through them I saw one I recognized. I had been watching it for months because it was a foreclosure and it was only about a mile away from where we live now. It was 18 acres but it had some issues. Lots of trees, rough terrain that would need to be cleared, and slopes but after walking around twice that land I could see the potential. It was also priced where we could afford to finally do something.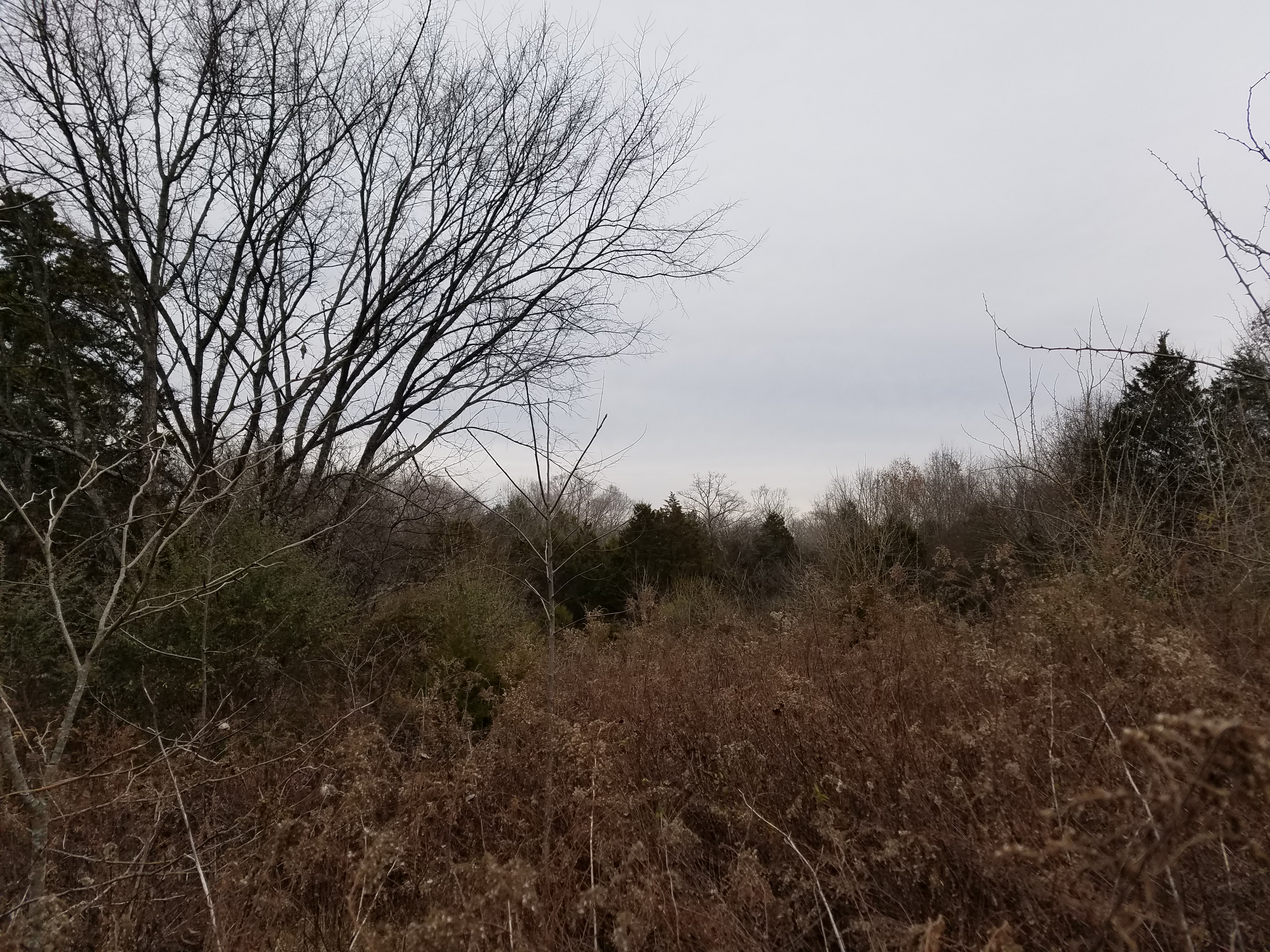 I wish I could tell you there was a happy ending to that story. I fantasized about starting that new adventure and sharing the journey with you. I have a house plan picked out to build sitting on the night stand in our bedroom. There would have been shade gardens, greenhouses, sun gardens, and a big new blue shed somewhere on the property. I went so far as to start mapping garden areas out. I got way ahead of myself. Despite bidding aggressively on the property we ultimately ended up losing out to a higher bidder. That hurt. A lot. They say real estate is an investment, which is true, but it's not just a financial investment, it an emotional investment as well.
With land prices soaring all around us losing that land deal was a hard blow to my dream. The location was perfect for us. Hopefully something else will come along down the road. My dream is not dead, merely dormant. It's more like mid-winter right now and I know spring will be coming. Sometimes it's hard to believe spring will be on its way when it's all ice and snow but if I go out into the yard I'm sure I will find the tips of daffodil leaves emerging from the soil. A sign of spring to come.
For now I'll continue to work toward that dream. We are strongly anchored in our community and want to build that dream here. I can't predict what 2017 will hold for us, (If I could do that I would probably play the lottery) but I am optimistic for the coming year. My posting will continue to be limited for now but there will be gardening going on. Soon I'll be starting my peppers on heat mats in our garage. I have to have my Jalapenos! I'll definitely be doing some gardening and will share that with you. I hope you'll forgive the irregularity with garden posts on this blog. Growing The Home Garden is very important to me but because I strongly believe in talking about my experiences in the garden here my content has been limited. I'm not going anywhere though, content will once again come along. I've written this blog for 9+ years, hopefully I can continue at least another 9.
I want to wish you all the best for 2017, with your garden, with your families, and with your careers! Whatever seeds seeds you have planted, let them grow with vigor!
Dave
Save