Disclaimer: The following post is a sponsored review of the Troy-Bilt 3100 PSI Pressure Washer. All opinions are solely the opinion of the author who in exchange for goods and compensation was asked to do this review.
There comes a time in the home garden when the house needs some work too. The house is (usually) the biggest structure in the yard and sometimes it needs a good cleaning.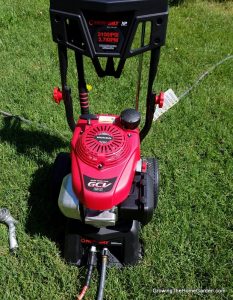 That's why I applied the Troy-Bilt 3100 PSI Pressure Washer to the job. I have a two story home and it's hard to reach the upper level siding using a standard garden hose. The north side of my house gets frequent mildew since the sun can never shines there. Troy-Bilt provided me with a pressure washer to test and see how it does in cleaning up my house and garden.
The Troy-Bilt 3100 PSI Pressure Washer
The Troy-Bilt 3100 PSI pressure washer is fairly easy to use, but there is an order of events that is important to follow. Before using it you have to hook the water up first. Then squeeze the trigger until water is freely flowing. It has to have water running through it before the engine runs to avoid doing damage. Once you've done that you can start it up! The engine started without difficulty. After the Honda engine was running it took a few minutes for it to build up enough pressure.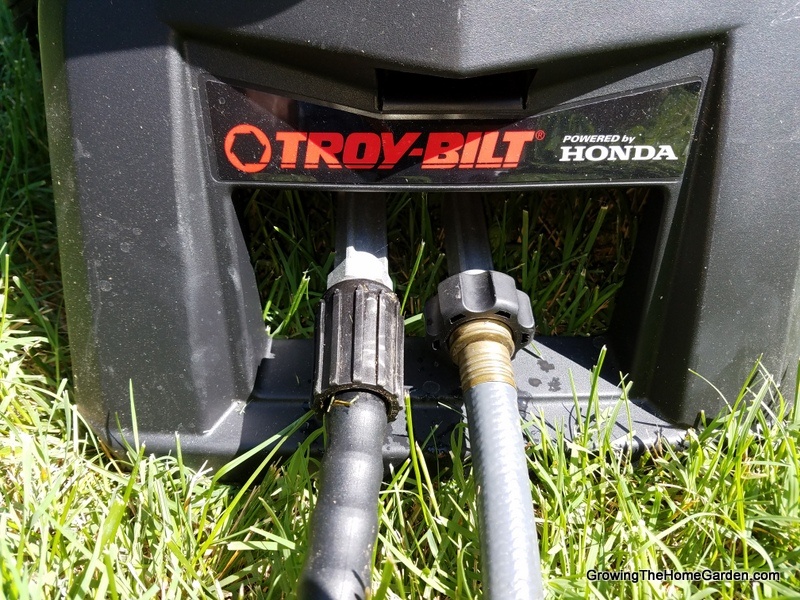 There is a container on it that allows you to put in detergent/cleaner to mix with the water while running. I used it both ways with a cleaner and with just regular pressurized water.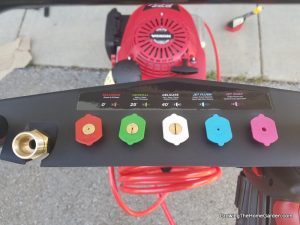 It also comes with an assortment of nozzles that allow you to change the flow of water from a wide general spray to a high powered jet. There's even a spray that allows you to simply soap a surface.
Sidewalks
I began with working on the concrete sidewalk. I never realized how dirty it was until I started spraying with the pressure washer. By using the general spray nozzle and working my way along the sidewalk I was able to make a pretty good difference. I did go around some of my sprawling plants (creeping phlox and thyme mostly) so those areas did not get cleaned and you can really see the difference!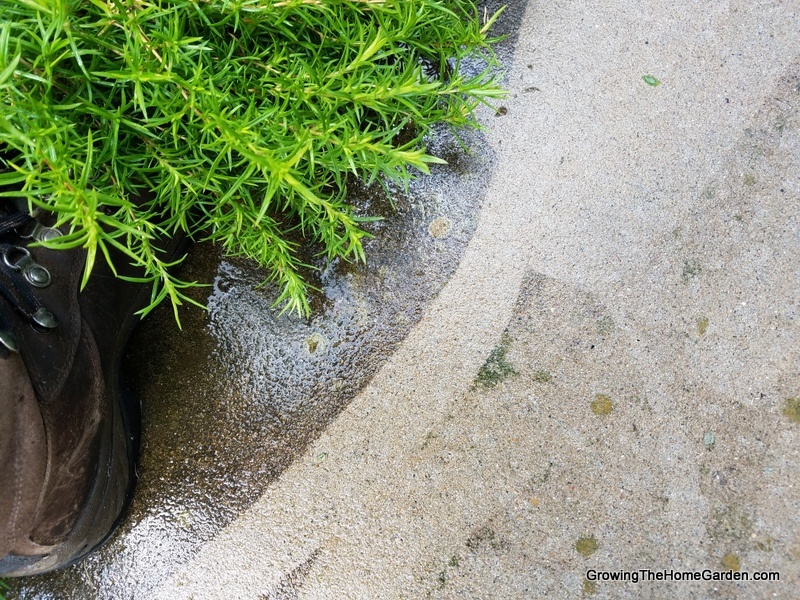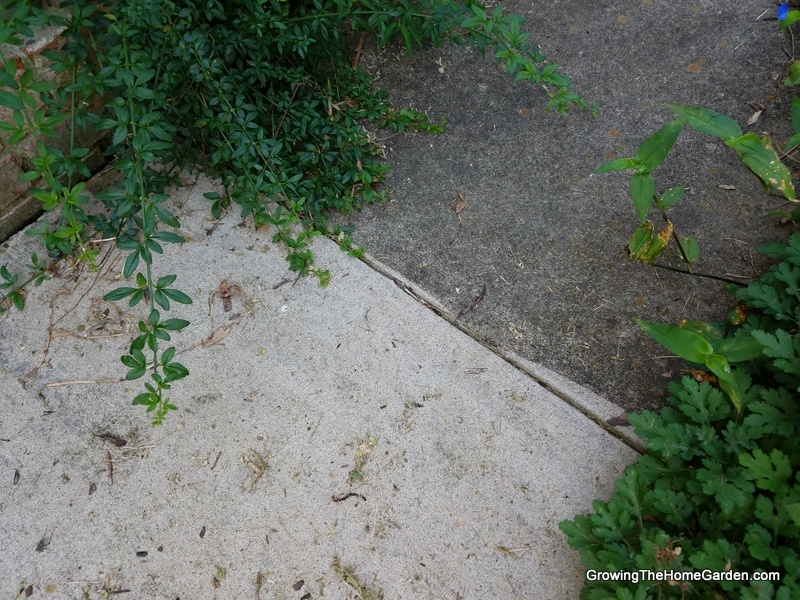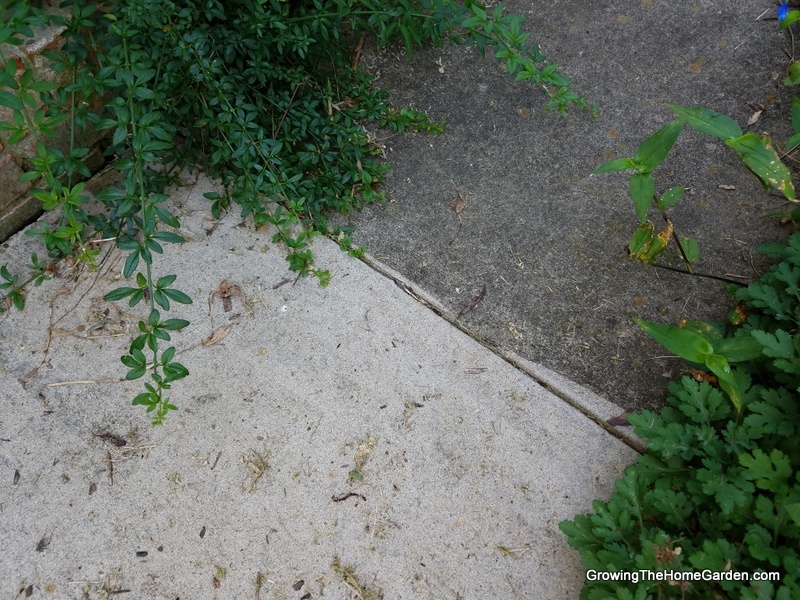 For the house I began with the general spray without any detergent.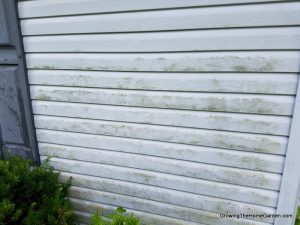 I knocked off the top layer of green mildew to reveal tougher, harder to remove mildew. Then I broke out a detergent to use on the house. I was very careful with the plantings around the house as the detergent warned me to wash anything off of the plants. The product was a something you wet down then leave alone for the weather to wash off. Hopefully in a few days I'll see a difference. (I'll update this post with a comparison.)
My Overall Opinion on the Troy-Bilt 3100 PSI Pressure Washer
The Troy-Bilt Pressure Washer performed exactly as expected. It had a strong water flow, a good selection of nozzles for different jobs, and was easy to use. It came with a warning about not getting the hose too close to the engine. I tried not to. I really did try. Unfortunately I failed and a small part of the hose rubbed up against the engine at some point and it melted slightly. I'm not an engineer but I began to wonder if a silicon based hose would be better for this application? They use it for bakeware now so why not in the garden too?
Save