One of the things I love to do, but often don't have enough time to do, is visit gardens. I like seeing what ideas other gardeners have had and taking a bit of their creativity back to my garden. We recently visited a farm and picked some pumpkins for the fall. While a farm and garden can be vastly different operations, many techniques and ideas can be used interchangeably. One simple thing that I thought was very neat was the mass planting of zinnias. I've grown zinnias many times over the years but usually only plant a few here and there. On the farm they planted a massive row of zinnias which attracted loads of butterflies!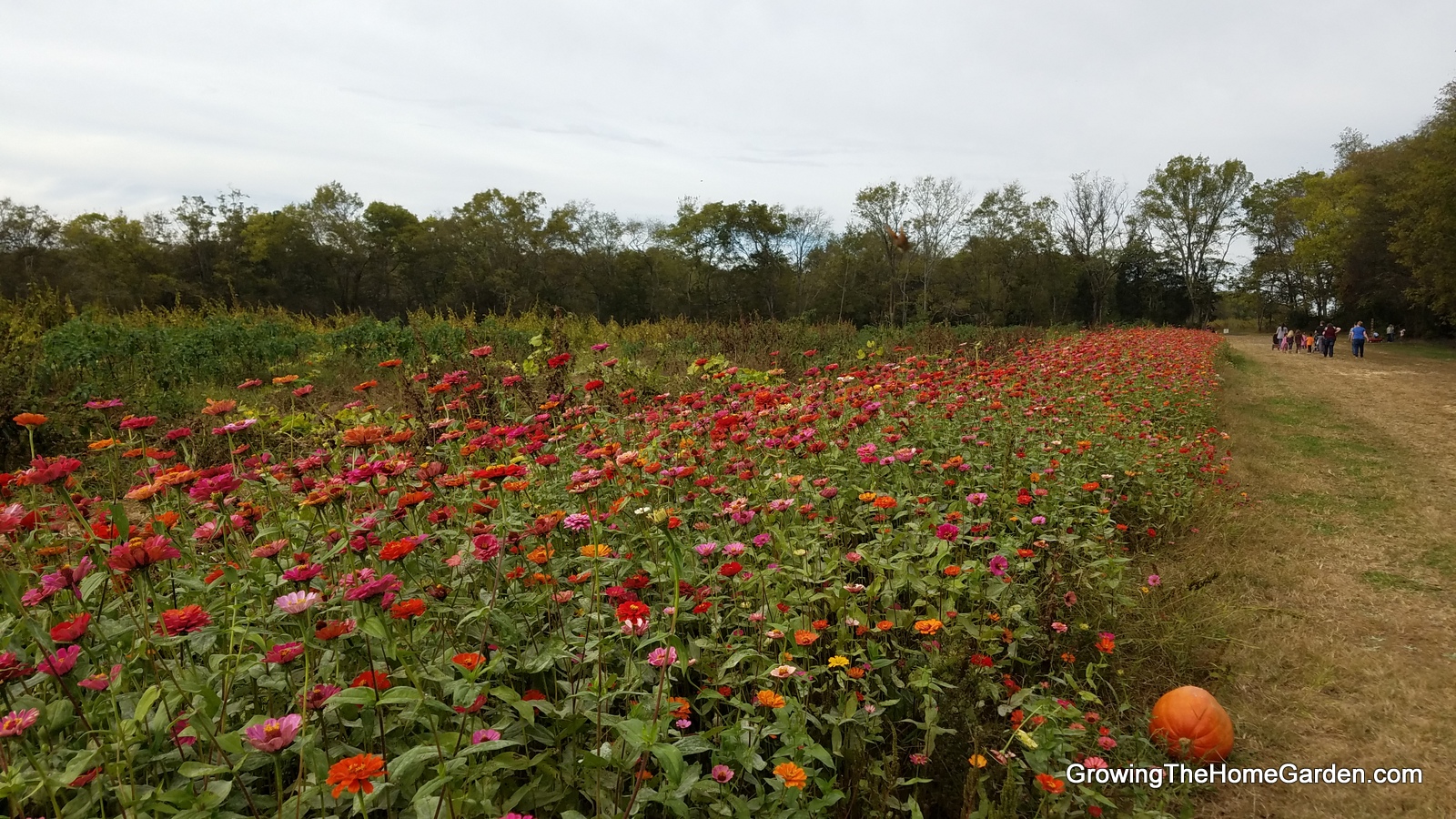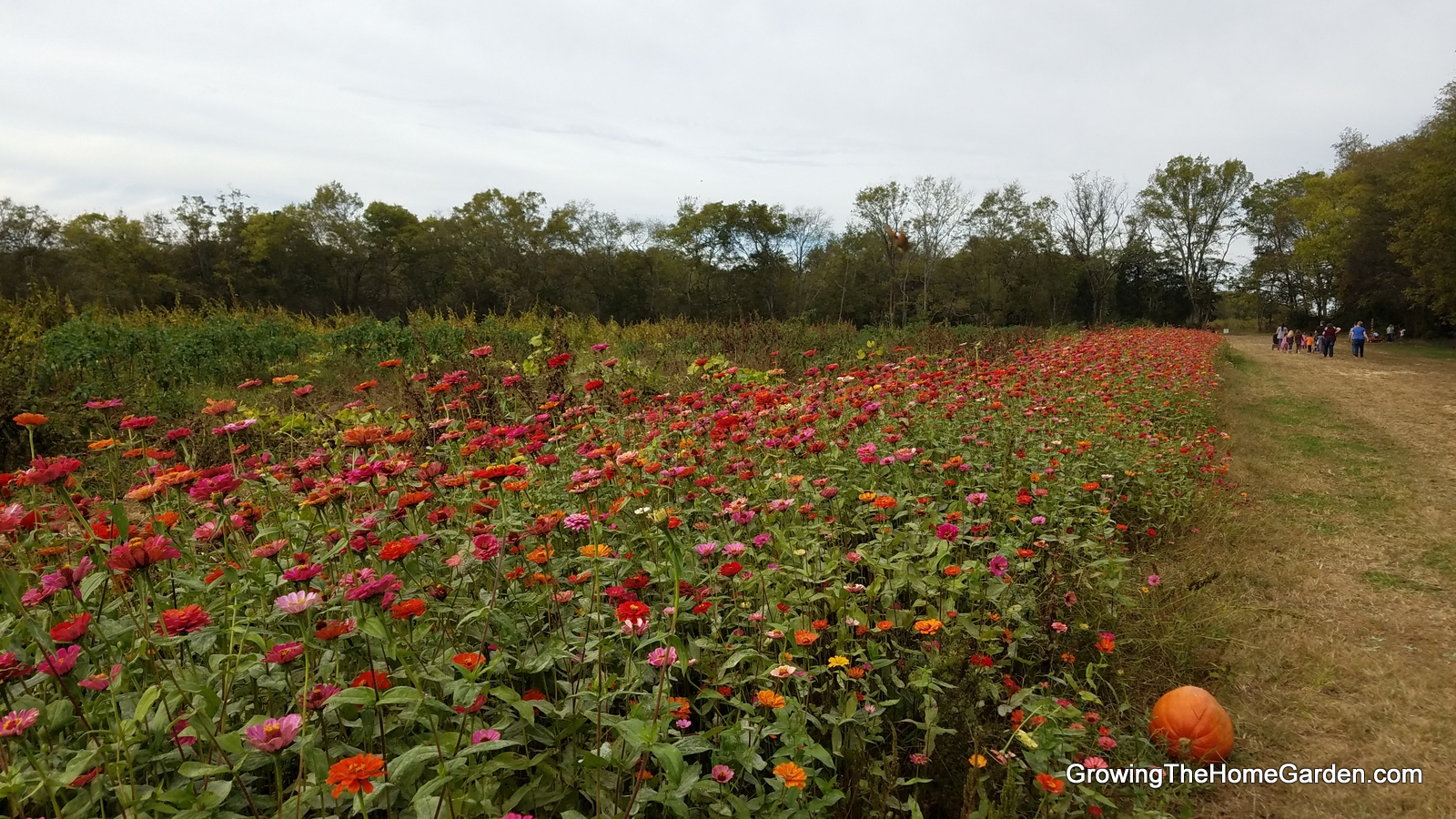 Zinnias and Butterflies
The wide row of zinnia flowers was as long as the first pumpkin field.  Butterflies were EVERYWHERE!
This made me start thinking about what we might do done the road on our property. Zinnias are as easy to grow as it comes. They are an annual that you can collect seed from each year to grow the next season's new crop. Zinnias also look great as cut flowers.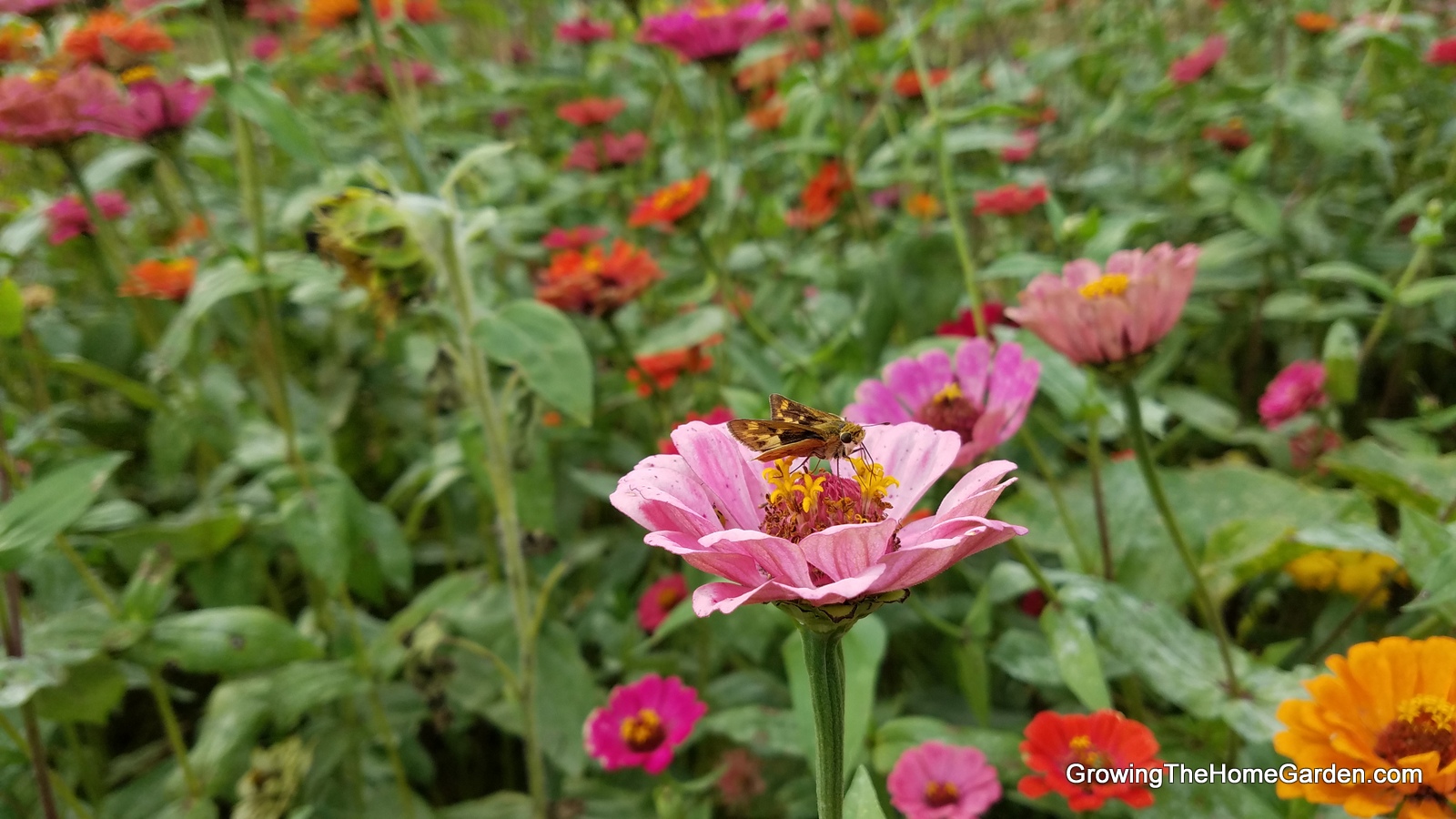 Zinnias attract many pollinators like the skipper butterfly in the photo above.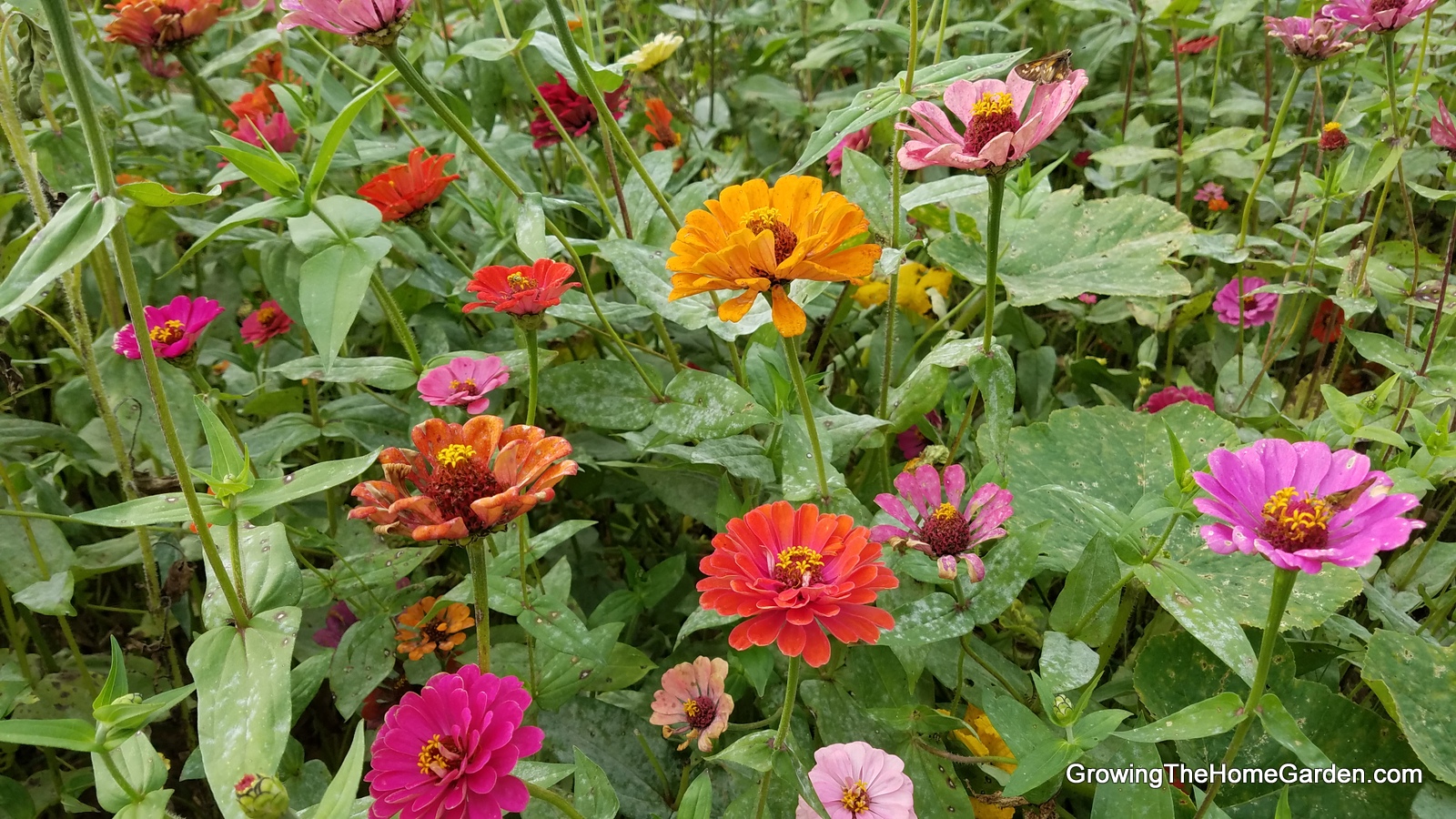 The Gulf Fritilary butterfly is enjoying the zinnias too.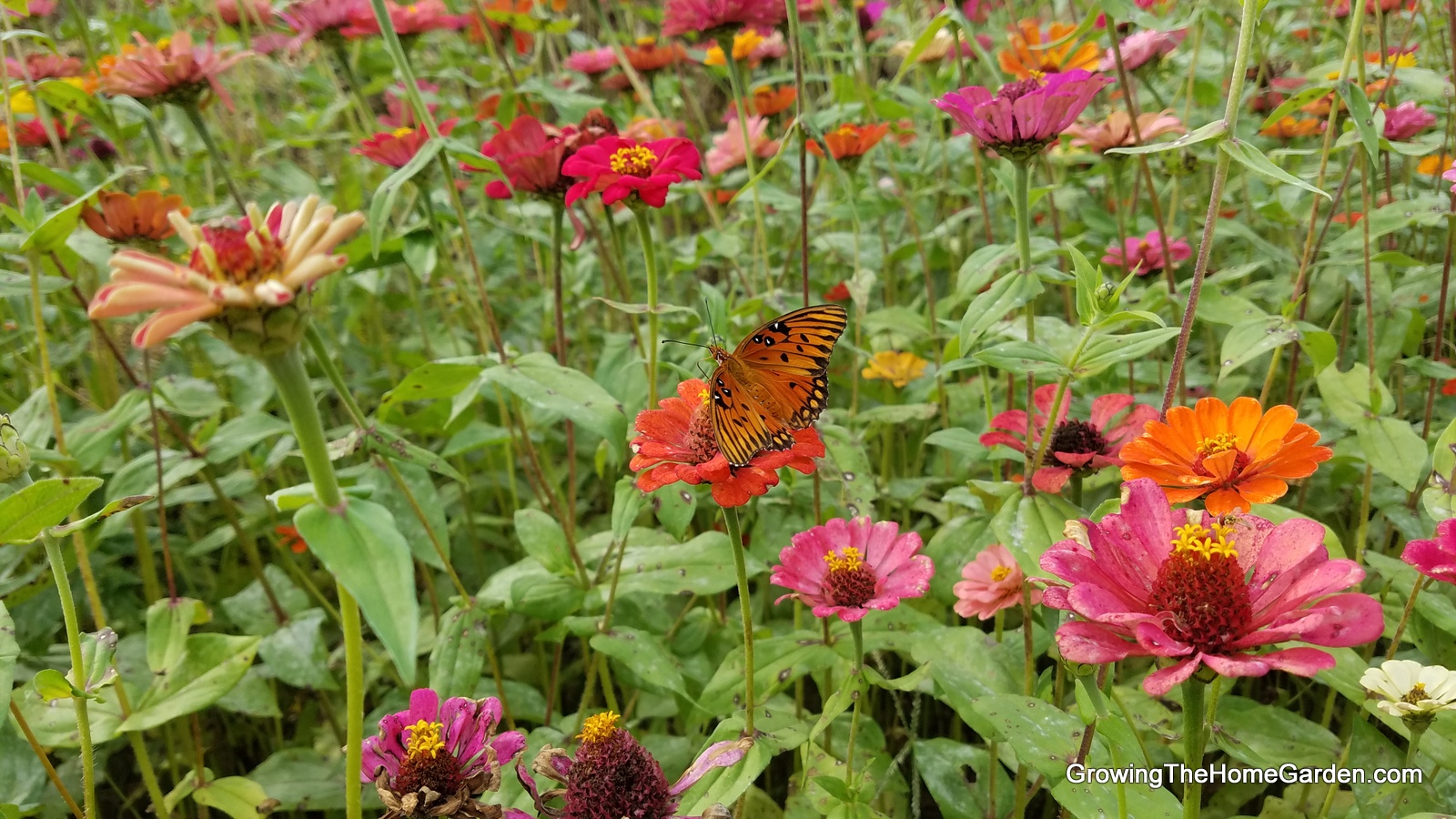 This was an interesting small butterfly that I haven't seen before. It's wings are mostly brown with a green body. I believe this is a long tailed skipper, just missing some of its tail!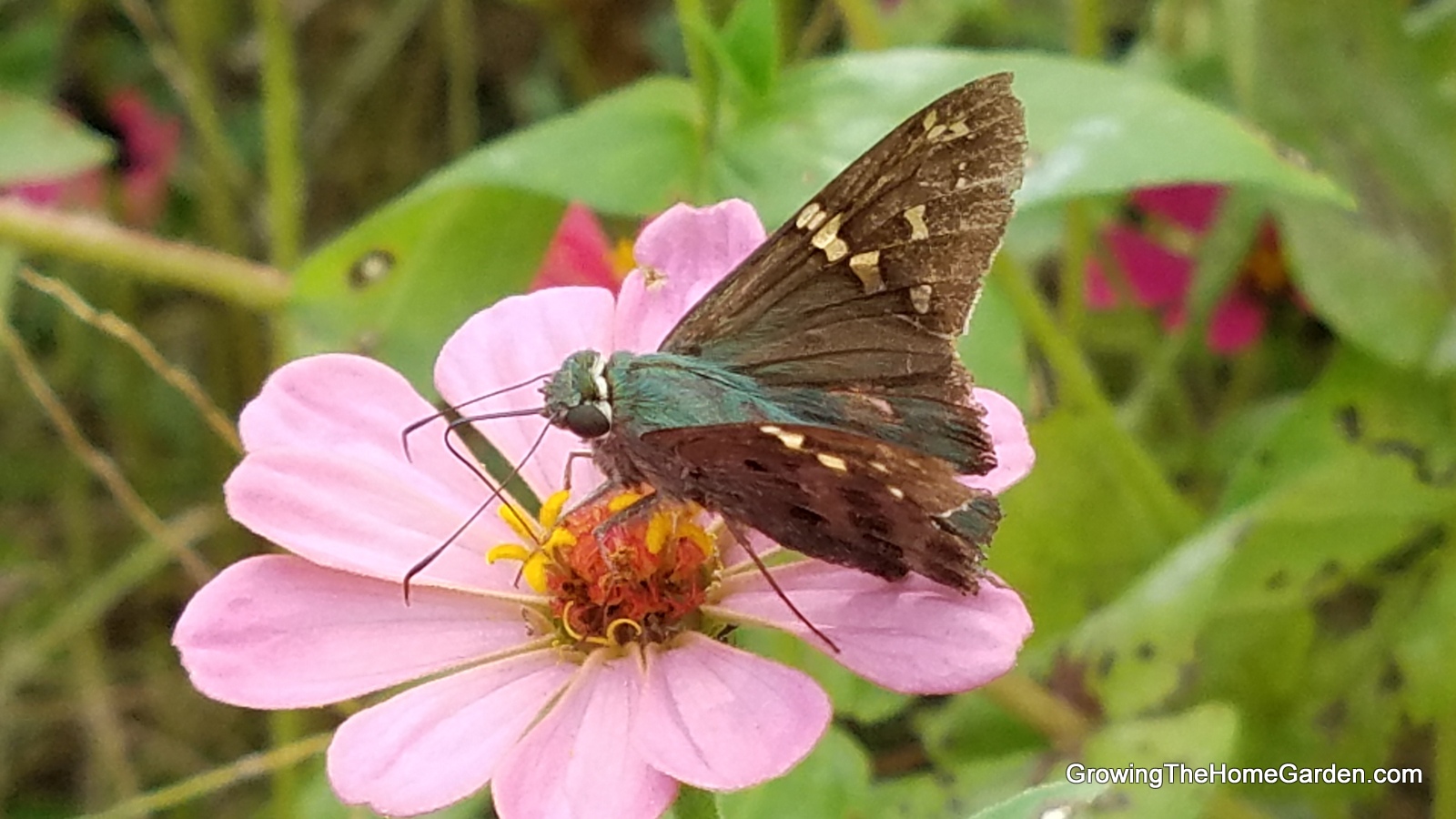 Another long tailed skipper enjoying a zinnia, but this one seems to be mostly intact!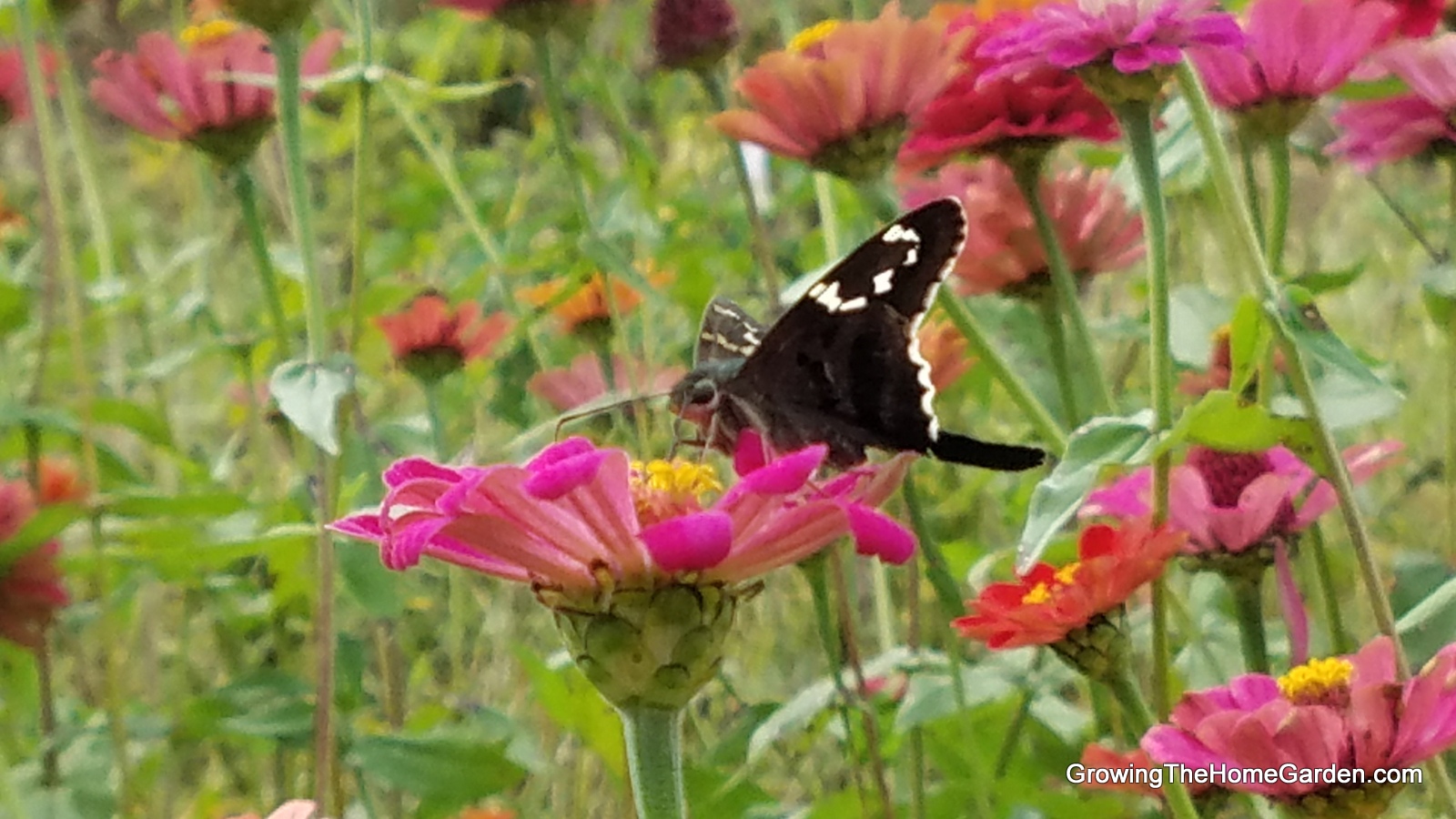 We also viewed a painted lady butterfly.
We were also pleased to see several Monarch butterflies enjoying the patch of zinnias. With their numbers being a concern it was good to see several of them at once! Tennessee is just one stop along the way for their migration southward.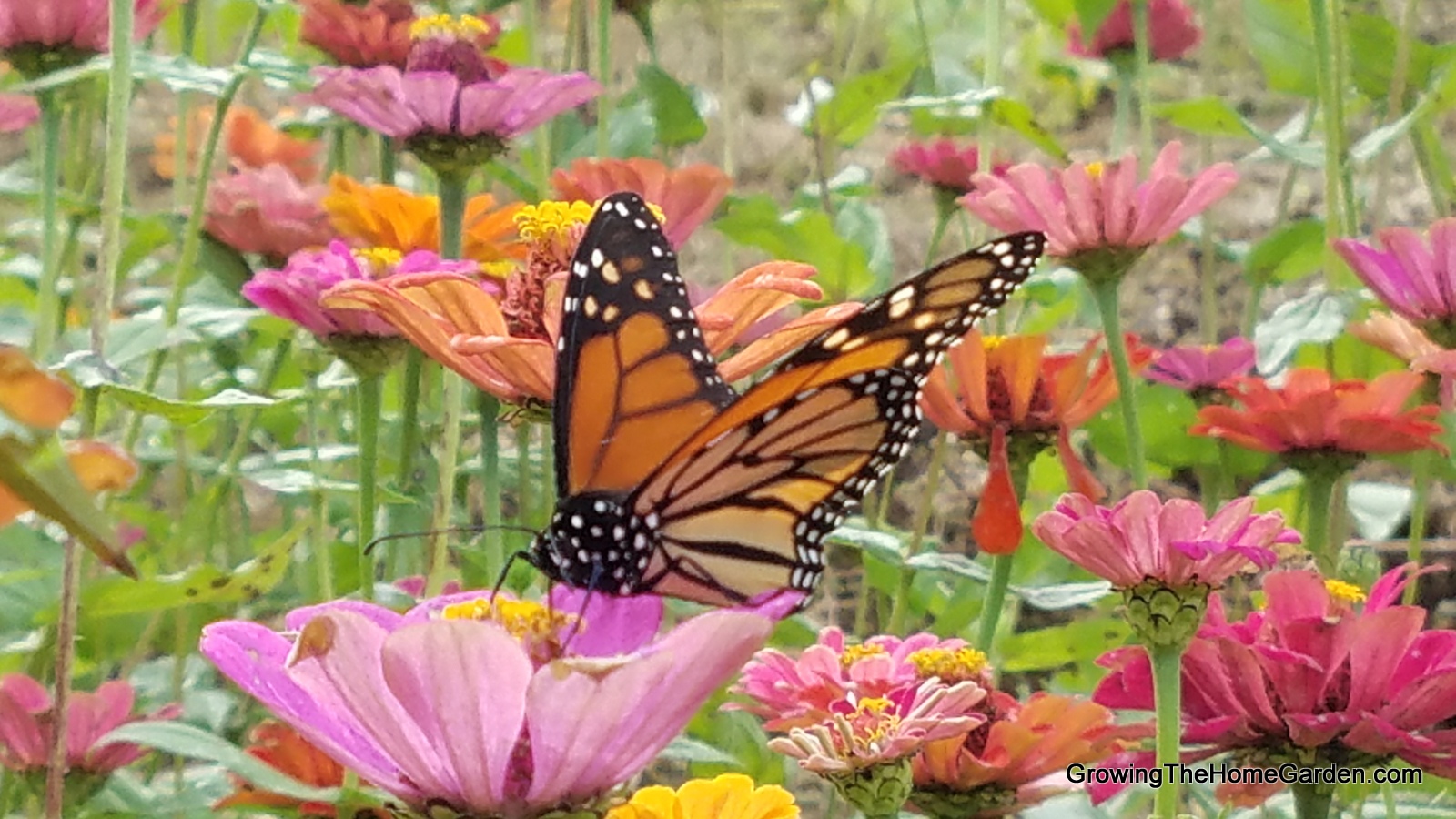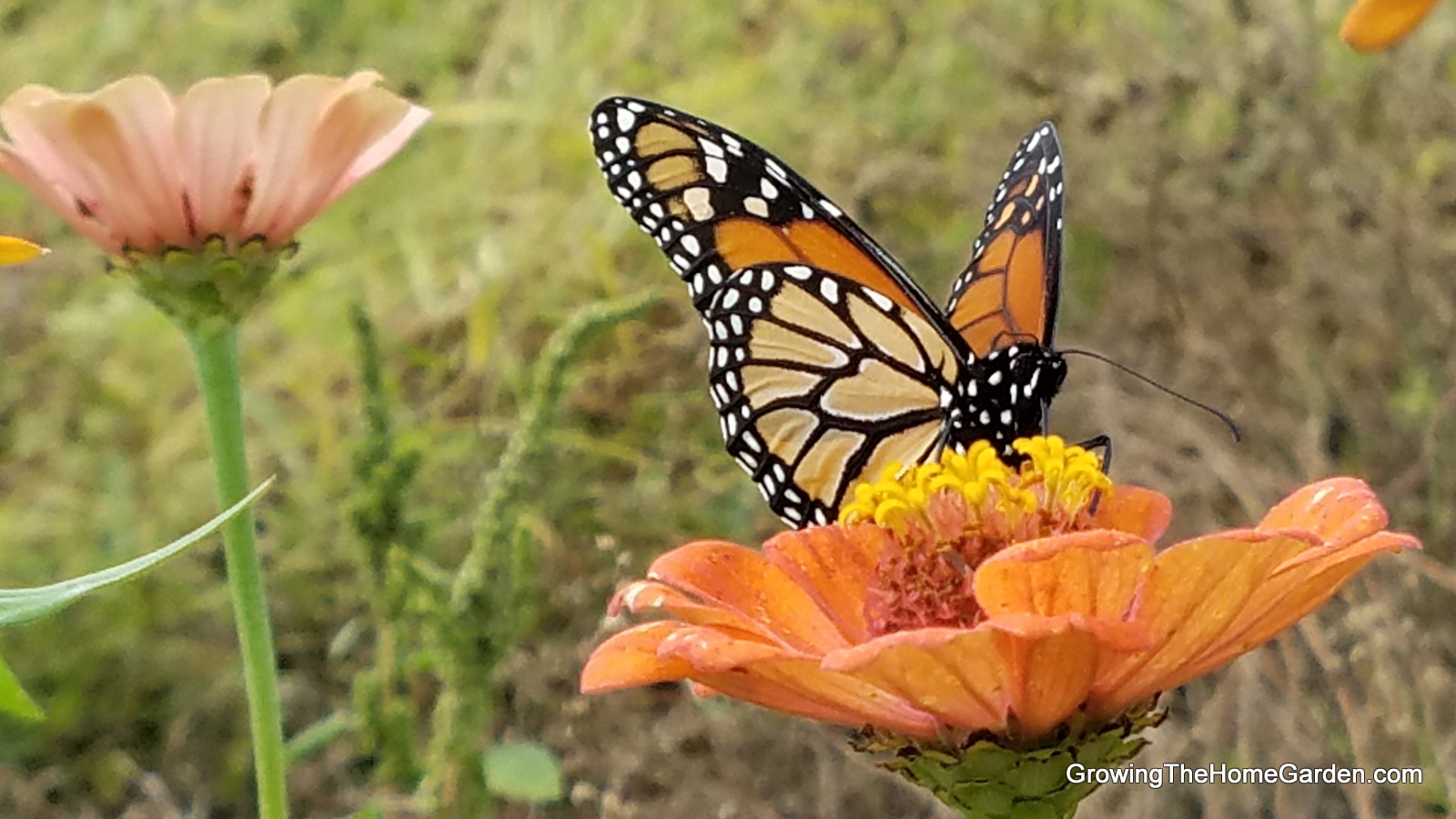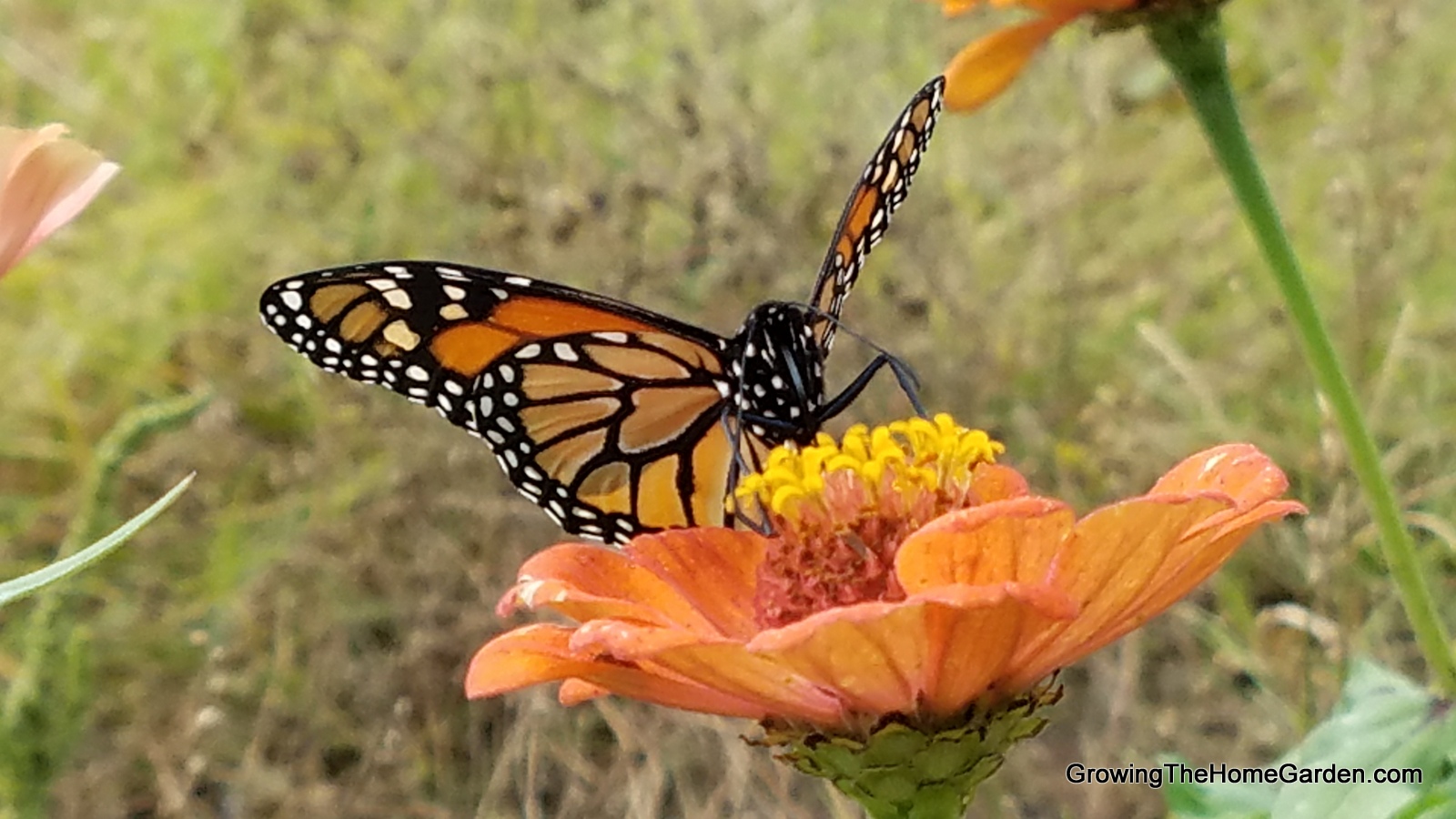 What I would like to do with our garden on the land is make it a friendly habitat for wildlife like these butterflies. A mass planting of zinnias with a few other wildflower types will help the pollinators immensely. We already have lots of milkweed growing naturally on the site. I would add echinacea, rudbeckia, liatris, cosmos, and a few other pollinator friendly plants to the wildflower mix.