Thank you for stopping by to visit this corner of the gardening world. This blog is about my experiences in our first home garden, hence the name Growing The Home Garden. I've been studying gardening and experimenting with plant propagation on my own now for several years with much of my gardening taking place on the back porch of our old apartment. On the last day of February of 2007 we closed on our home and vigorously began the remodel of the inside and outside of the former foreclosure house. It's become our home and every day in the gardening is bringing us closer to the dream garden all gardeners long to create. It's a long road covered with a whole lot of dirt and mulch but it brings us rewards each and everyday.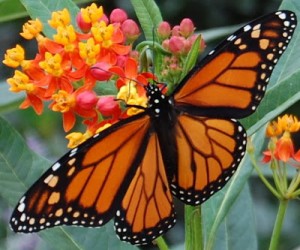 The Beginning
From 2007 to 2014 I was fortunate to be a stay at home dad. We began with one and now have 5 children. Being a stay at home dad had many opportunities and challenges and gave me time in the garden as well as  an opportunity to introduce our children to gardening.
What's next for Growing The Home Garden?
Our next adventure is moving to a new property which will include building a new home. You can follow those adventures here too. We're in the early stages of planning so I haven't had a lot to talk about publicly yet except for the exploration of the property.
Get in Touch
During your visit to this site please leave a comment or suggestion whenever you like. Comments on the older posts get checked just as frequently as those on the newer ones. I can't guarantee that I'll answer every post but I'll do the best I can and I do read all of the comments. If you would like to reach me for advertising, product trials or any other reason please drop me message through the contact form below. These days I get a ton of emails asking for various things related to advertising. For that please read this page on advertising on Growing The Home Garden. If you like what you are reading, subscribe! You can also follow me on twitter and Facebook.
I am also a real estate agent in Spring Hill and Middle TN. If you would like help finding a great home with a great garden or getting your home on the market feel free to contact me on my real estate website.
Thanks for reading and let me wish you the best of luck to you as you start growing the home garden!
Dave
Contact Dave at Growing The Home Garden