Even though Zinnias begin with the letter "Z" they shouldn't be your last thought for your garden. I've found that zinnias rival any other flower for attractive hummingbirds and butterflies. Hummingbirds love them, so much so that feeders are unnecessary. They are easy to grow, just sprinkle some seed where you want them and keep them watered to make them happy.
Zinnias come in all kinds of colors.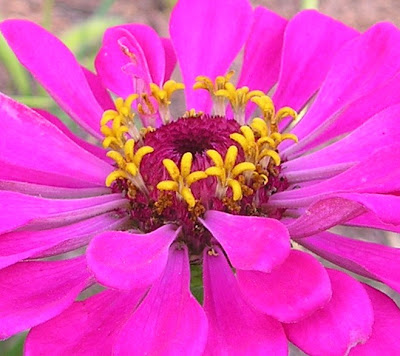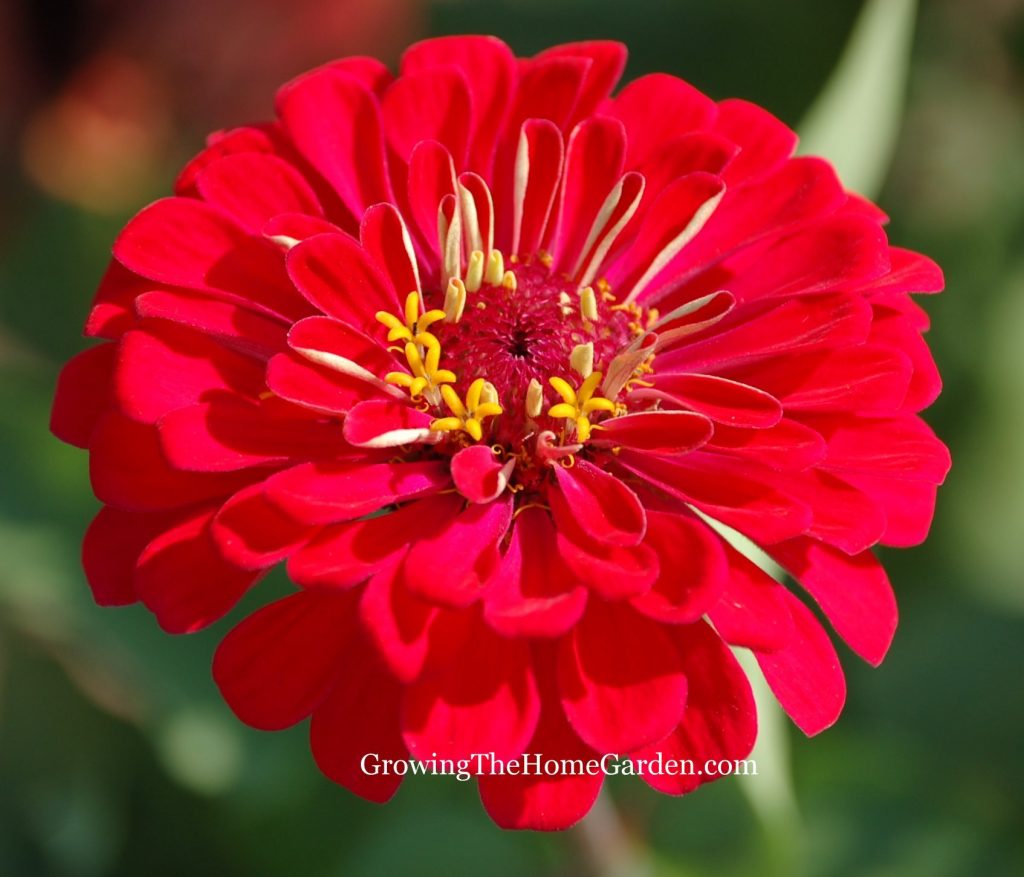 Here's a nice red zinnia, a butterfly favorite as you can tell from the photo.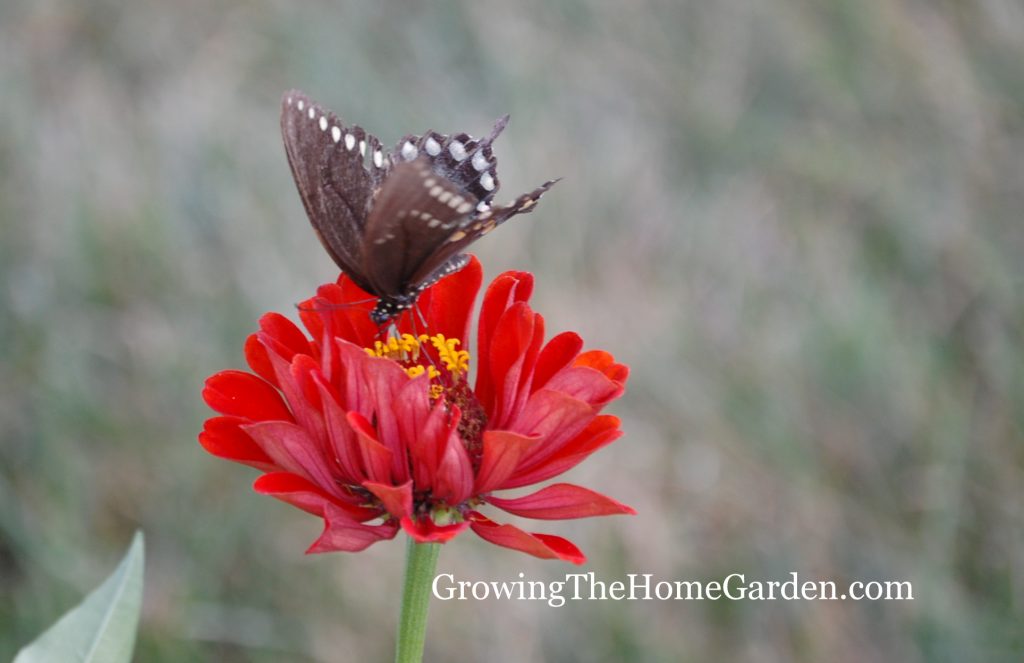 This red zinnia has faint tinges of orange on its petals. Strangely there are no orange zinnias in our gardens. I suspect that it is because these zinnias were raised from open pollinated seeds from last years crop. When you have a plants that are open pollinated you have very little control over what you get. That's a fun part of gardening, the unexpected!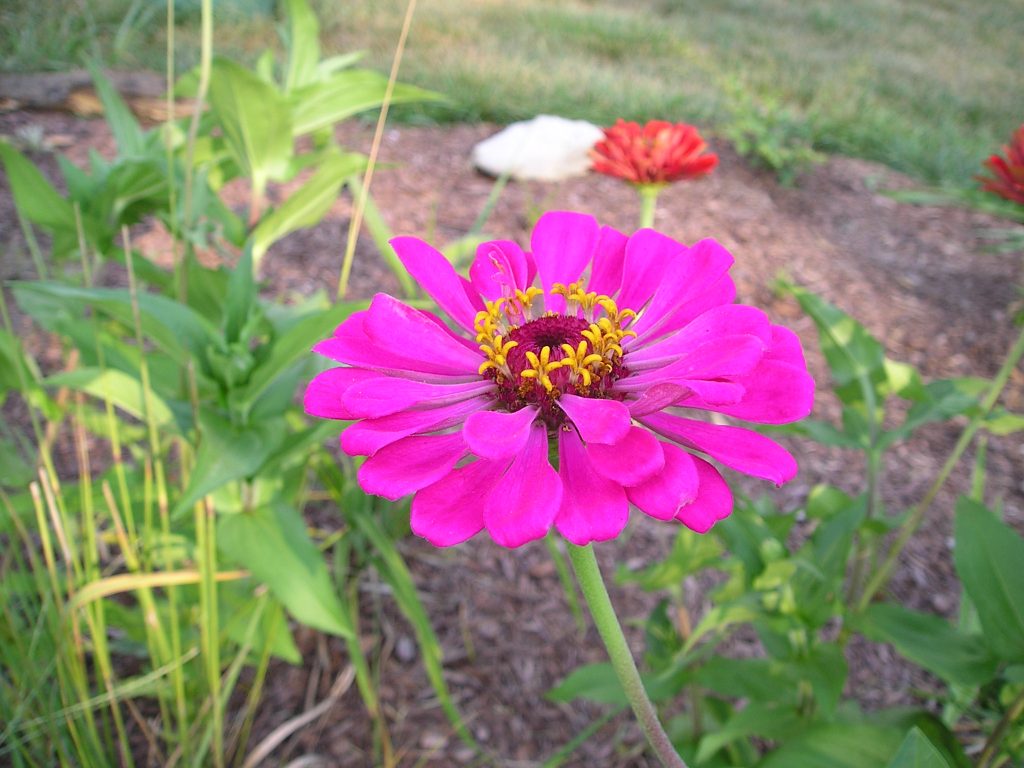 Here's a yellow zinnia. You can see the wilting of the zinnia foliage in the background. We just haven't had enough rain to satisfy them. Hopefully we'll get some soon but all I need to do is water them a little and they'll pop right back. Zinnias are very forgiving!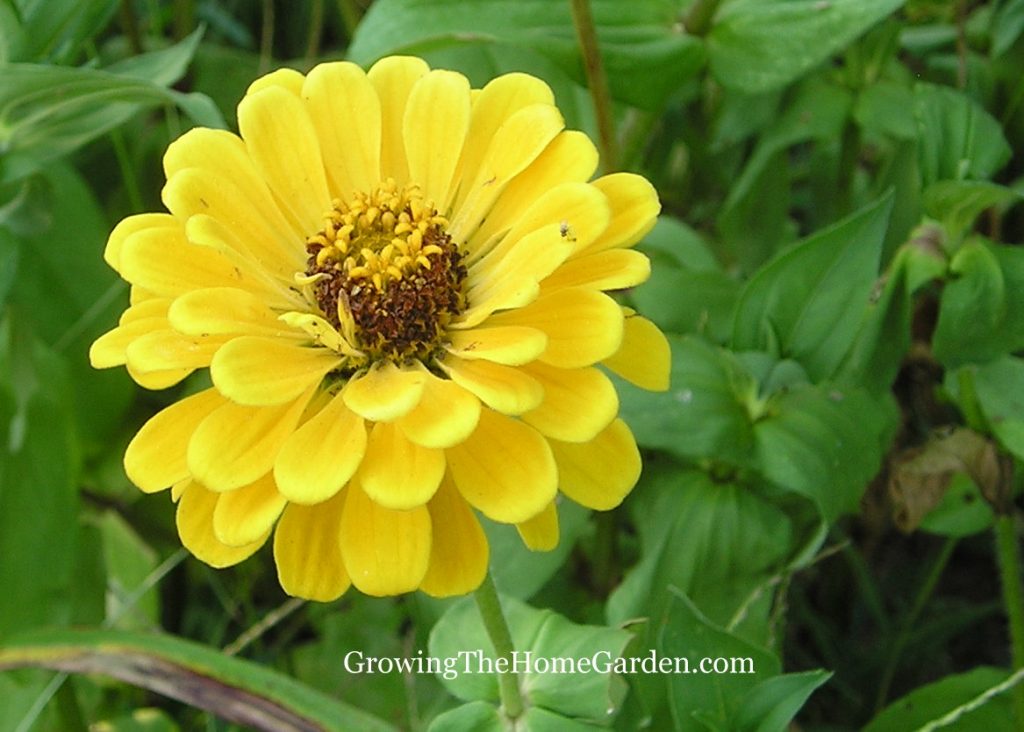 They even come in brown! I like to let the zinnias go to seed. When they look like this just clip the head off and let it dry for a day or two longer to ensure that it is completely dried out. Then save it for next year, or plant them in the ground for some late fall color. They will get hammered by any frosts that may come so it is best to get any seed started quickly.