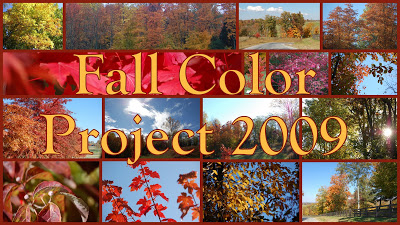 As the official date of the beginning of winter is almost upon us it's time to say farewell to fall! What better way to say good bye to the fall of 2009 than by taking a look back at all the wonderful posts that our fellow bloggers have written about fall foliage. The weather was an issue for many who participated in the project with its effects either improving the colors or completely confusing the colors! Whatever the case, the Fall Color Project participants did a fantastic job of showing off the fall foliage around them. Let's take one more look back to see what Autumn 2009 was all about.
(Please note that all the text below is from the original summaries of the individual fall color posts. I'm happy to add anyone who may have missed the 2009 Fall Color Project at any point in the future. Just take a look at this post to see what to do!)
2009 Fall Foliage From the United Kingdom


2009 Fall Color From Canada
Monica the Garden Faerie has posted some fantabulous fall foliage! She also happens to have many of my favorite shrubs in her garden including fothergilla, Red Twig Dogwood, viburnums, and smokebush. I would be right at home in her garden, except or the whole Michigan cold weather thing! Go pay Monica a visit and see some of the great autumn foliage her garden has to offer.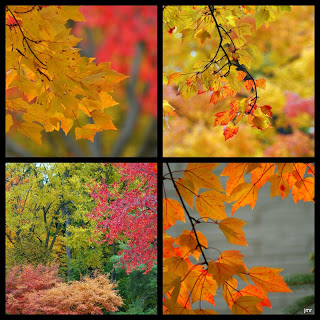 Up in Michigan Joey has posted some really cool collages for the Fall Color Project. The colors from the maples and other trees around her town couldn't have been painted more vividly with any paintbrush. It's a palette of autumn color that awaits you at The Village Voice!
As yesterday we saw more and more fall color from the south in Virginia and Tennessee today brings us more proof that fall is here in the Southern U.S.. SC Gardener has fall foliage that is well worth a look! One post entitled Fall Color Isn't Just for Trees: Shrubs With Fall Leaf Color gives us a look at the fall color of several of my favorite shrubs like Oak Leaf Hydrangea, Fothergilla, and various viburnums! For a group of links to other Fall Color Spots in South Carolina check out Fall Color in South Carolina.