Sometimes looking at plants from above just makes you think of more winter, more cold, more rain, more sleet , more snow…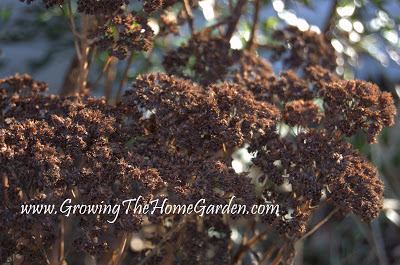 'Autumn Joy' Sedum – seed heads
…but if you look underneath you just might find a little bit more to look forward to!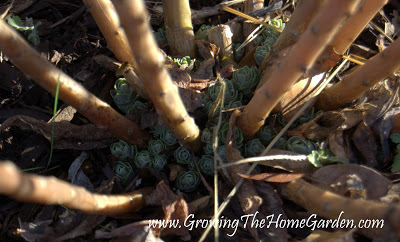 'Autumn Joy' Sedum – sprouting
Greenhouse Update:
I completed some work with some concrete blocks and set up an area for my mowers and general shed-storage area. You can read about it and see the pictures at: Blocks, Bricks, and Floor.