Recently I ordered plants (which I'll cover in another post) and while choosing the plants I used a few criteria to guide my selections. I wouldn't rule out purchasing plants just because they might miss one or two of these characteristics but I do know that when all five can be found in the same plant I've got a winner!
Soil Conditions
The soil conditions in my garden range from pretty good to downright awful. The front yard is severely lacking in organic matter and consists mostly of clay and limestone gravel from the construction of our house (hello builders bring back the soil please!) When I dig I hit little rocks from the gravel and kick up tons of water-retaining-clay. In the back yard I have better quality soil and the plants thrive there with little help. When I select a plant I either have to find one that does well in clay soil or I'll have to plant it in the backyard gardens.
Drought Tolerance
Our rainfall in the south is consistently inconsistent. The spring brings loads of moisture (last May we even had floods) while our summers can be severely dry. Plants need to be able to tolerate the drought conditions yet handle the wet springs. This is also another reason why soil conditions are important. A soil filled with good organic material will retain water during the dry periods.
Wildlife Benefit
Pollinators and wildlife can benefit when I pick plants with nourishing flowers or produce some sort of edible berry or seed. Hollies, pyracantha, and beautyberry all produce fruits that the birds can feast on to help them through the winter while coneflowers and other perennials produce seeds that the birds love!
Invasiveness
If the plant catalog says "self-sows" I'm always cautious. Many self-sowers are easy to control but other can be problems. In general if it's on our state list of invasive plants I try to avoid adding it to my landscape. That doesn't mean it can't be controlled but it does mean it will require some work!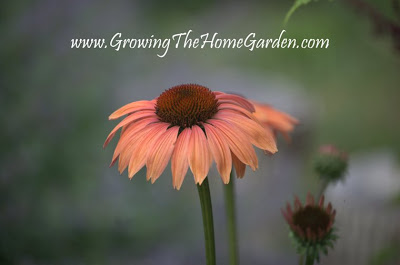 Overall Aesthetic Quality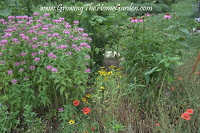 In many cases this is what gets you to look at the plant to begin with, it just looks good! I try to fit it into a location with companion plant that will complement each other. Contrasting foliage with flowers, creating backdrops for berries (like Winterberry – Ilex verticillata), and long flowering periods are all factors to consider. Foliage, flowers, cand colors all factor in to providing and excellent accent in the garden!
How do you make decisions on what plants to buy?