Recently the folks at Lowe's Creative Ideas asked me if I could put together a once a month project using products I found at Lowe's that fit a specific theme. Of course since I enjoy doing these types of projects around the garden I jumped at the chance! This month they wanted a project centered around the theme:"Pots and Plants". The idea behind "Pots and Plants" is to create an older or non-traditional object into a planter for an outdoor space somewhere in my garden. I decided to put together a garden arbor that would serve as a fence panel section around our vegetable garden that used gutters as the planter. I've seen various renderings of gutter gardens before and thought that this would be a pretty interesting idea to incorporate into our fence!
I planned out the project and dropped into our local Spring Hill, TN Lowe's Home Improvement store to gather the materials with a gift card that they provided. My wife kept a tally of the material costs as we went through the store and gathered up supplies.
Here's what we bought:
2 – 4″x 4″ x 8′ Pressure treated Posts
1 – 2″x 6″ x 12′ Pressure Treated Lumber
4 – 3/8″ 8″ Carriage Bolts
4 – 3/8″ Washers and Nuts
1 – 10′ Aluminum Gutter
4 – Gutter end pieces
4 – "L" Brackets
1 Can of Hammered Copper Spray Paint
1 – 80 lb. bag of cement
We actually bought 2 of the gutters with the intent of making three shelves of gutter planters between the posts but found the spacing to be a better fit for 2 – 4′ gutter pieces. Everything we purchased for this 4′ 6″ wide fence panel including the plants was kept under $100. I didn't include the plants we purchased but I'll go over them in another post!
The First Step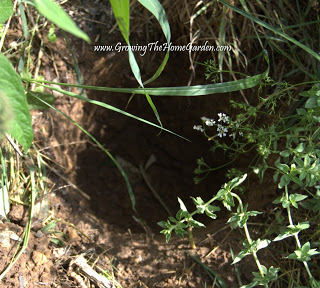 For the first step on this project I measured and dug two post holes set 4′ apart. I dug down over 18 inches deep which I was extremely lucky to be able to do with only my shovel. I was afraid I would need a digging iron to break through the soil but since the ground was soft, a little damp, and had a decent organic content a shovel was all I needed!
Once I had the holes dug it was time for part 2: Construction! You'll see that in a post very soon!