So many of us gardeners tend to think of one thing when it comes to the vegetable garden – tomatoes! I know I do, although in recent years I've become very partial to peppers. The garden doesn't have to just be about those summer vegetables. In many areas you can continue to garden well into the winter months. Here in Tennessee we are fortunate to have a relatively mild winter that allows us to grow cool season crops deep into the fall and early winter without having to take special precautions. Gardeners can extend the season throughout the winter by adding protective measures.
However long you have where you are it is important to give your crops enough time to grow. This often means you have to start your plants when it doesn't feel natural to be growing them. Cool season greens in August and September? That's what it takes. When the days are still 90+ degrees here in Tennessee the fall garden has to get going.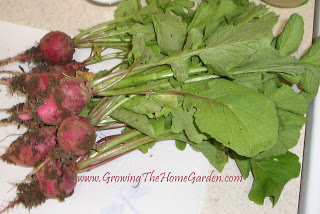 When Should You Start the Fall Garden?
When you set out to plan for fall and winter gardening find out your first frost date. That is the date typical for your area to receive the first frost of the year. For us in Middle Tennessee it happens around October 15th. That date can vary depending on the weather conditions that year but it's a good guideline to follow. The count back the days to maturity of your intended crop (usually found on the seed packet) and add a couple weeks. That gives you a little flexibility.
What can you grow in the fall and winter?
Crops like kale and spinach are great to grow through the fall and winter. They can take a bit of frost. Lettuce can grow well if in a warmer climate or if it is offered protection. Beets, radishes, and chard are also good options. Brussels Sprouts typically have their best flavor when grown in the fall. Broccoli and cauliflower are also good options for the fall garden.
This list is by no means all you can grow in the fall. As a general rule if it grows well in spring it could grow well in fall too! Experiment some and see what works best in your area!
This is a great book for winter gardening!
Amazon Aff. Link
How Can I Extend My Garden into a Year Round Garden?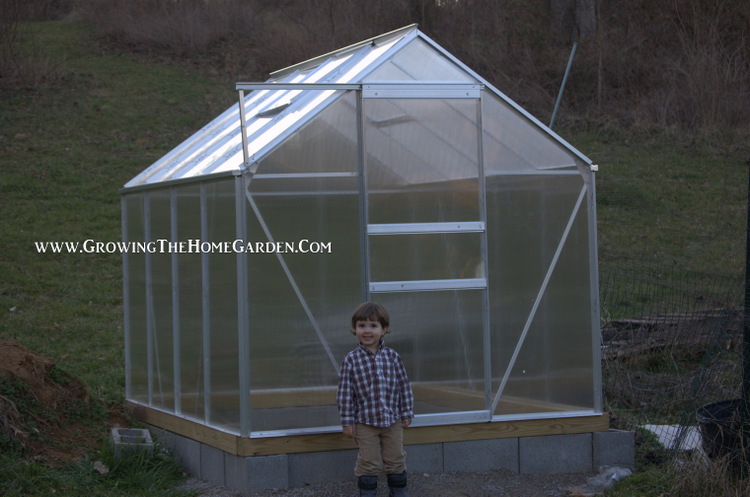 My son in front of our greenhouse – age 2.5
Even in Tennessee the winter garden can take out cool season crops. Not every year but when an extremely cold winter hits gardeners may need protection for their crops. Row covers are a simple and inexpensive way to protect the crops. It can add as much as 5 to 10 degrees of additional protection. You can also cover your garden beds with a caterpillar cover. It's essentially a plastic covering that is held up using hoops over the garden bed. The resulting look is like a giant caterpillar! Gardeners can also install greenhouses to grow in hot beds or pots.
Keep in mind that in the fall and winter the cool temperatures will slow the growth rate of your plants. They won't produce as much as quickly so you may need to plant extra plants in your garden to cover your needs.
Do you grow a garden in the fall and winter?