I know a lot of people are busy in their gardens, spending time with family, or working from home and may not have had a chance to catch up on the latest posts and videos from Growing The Home Garden. I thought it would be a good idea to put out a summary post with the past week's post. Enjoy!
(Growing The Home Garden Content from the week on Compost, Squash and Zucchini Seed Sowing, Hydrangea propagation, Blossom end rot, self-sufficiency in the garden, and some pictures)
Where to Find Compost Materials
Compost is an essential resource in gardening but often it can be hard to find enough compost material for all of you gardening needs. In this post I brainstorm on many different ways you can gather compost. Some from your own garden and others from local community sources. Check it out here: Where to Find Compost Materials
How to Direct Sow Squash and Zucchini in the Garden
Squash and zucchini are two plants that are best direct sown in the garden. For the price of a single plant you can buy a packet of seeds and plant 30 or more plants in the garden! The post and the video can be found here: How to Direct Sow Squash and Zucchini
Or Watch the Video on Direct Sowing Squash and Zucchini:
Simple Hydrangea Propagation from Cuttings
Hydrangea are fun plants to try propagating. They aren't very difficult plants to propagate and definitely are within the realm of the home gardener to do! Here is the video I posted to Growing The Home Garden on YouTube about hydrangea propagation:
Garden Tour April 23, 2020
This is a bit of a longer video where I tour through my garden and comment on what is growing well and what may not be. As I walk I offer some garden tips on what is going on in the garden. I hope you enjoy it!
Blossom End Rot and How to Fix It
Yesterday I posted a link to the Growing The Home Garden Facebook page with an older post explaining what blossom end rot is and how you can take care of problems with it. You can see the post right here: Blossom End Rot and What to Do.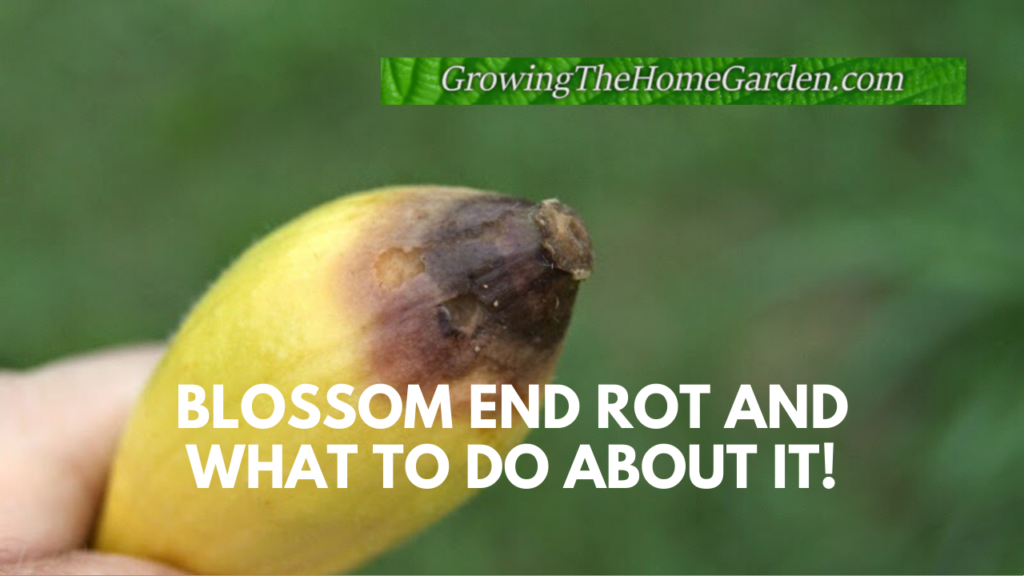 5 Ways to Be More Self Sufficient (in the garden)
A few years ago I wrote a post on being more self-sufficient in the garden. Self-sufficiency is one of those subjects that I think is going to be even more important in the future. Even just one step to be more self-reliant in the garden will help you. Here's the post: 5 Ways to Have a More Self-Sufficient Garden.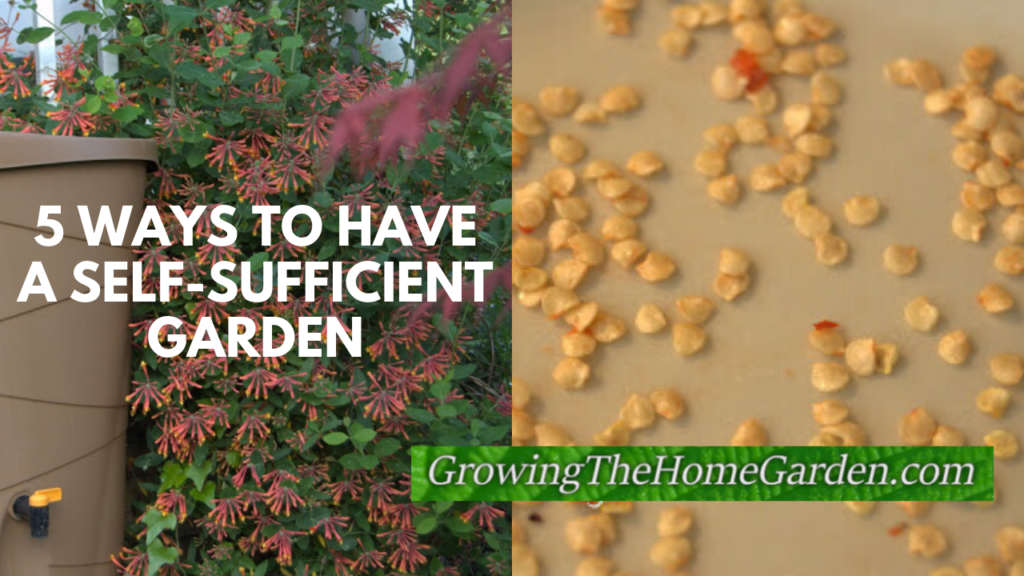 Growing The Home Garden from Instagram
I didn't post as much this week to Instagram but here are a couple of the posts. I would love for you to follow me over there if you are on Instagram.
Thanks for checking out this update. I hope that the content above is either interesting to you or helps you in some way. If it does please share it with others to hopefully do the same for them. Have a great week and look for my video on planting tomatoes coming soon!