It was a moment of pure beauty early this morning. We awoke to find the landscape covered in snow and with a winter wonderland waiting before us. I was out just before dawn to catch the sunrise and take some pictures in a setting that I very rarely get to photograph. I'm especially pleased with the first picture. It's a large evergreen on one corner of our house covered in snow. It helps to shade my corner shade garden.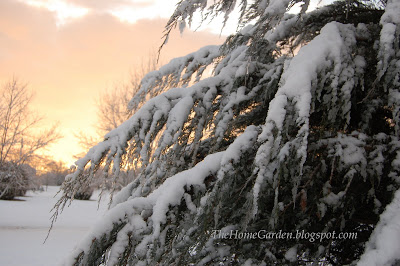 The next few photographs follow the progression of the sunrise from our back porch. We're lucky to have a view of the rising sun year round from our backyard. Enjoy the pictures!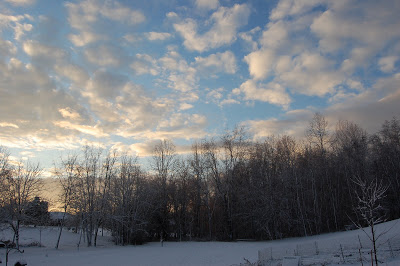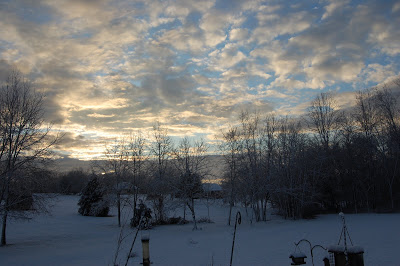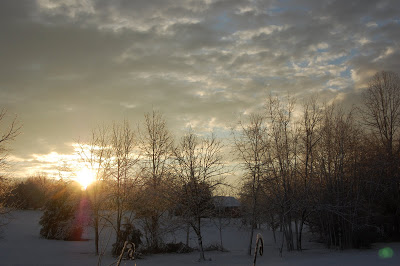 Later in the day we went sledding and my wife built a snowman. I'll try to share some of those pictures tomorrow!