Last week I was out of town teaching and was forced to come home early due to a awful case of food poisoning (watch out for those buffets!) When Saturday rolled around my outdoor work plans were drastically changed. I had planned on getting some mulch on a few spots but just couldn't stand being in the heat and humidity for very long without feeling like I was going to have to be dragged inside. So instead I went to a local nursery to see what was new! Of course it would just be plain wrong of me not to come home with something, right?
Here's what I added to the garden from the nursery:
Texas sage (Salvia coccinea)
This salvia is a verifiable hummingbird magnet! Unfortunately it's cold hardiness may be in question here but it should reseed in zones 6-8. It grows about 2-3′ tall. I can't resist planting sages in the garden!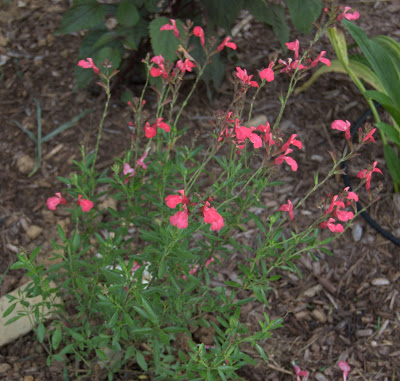 'Chocolate' Eupatorium rugosum
This beauty got me with its deep purple tinted foliage. Tina gave me some seedlings last year that never made it but since Tina liked it I new it had to be good! It should return year after year with it's dark colored foliage and white flowers in the fall. It grows between 4-6′ tall and can be propagated through stem cuttings! I'll give it a week in the ground before I try to make more.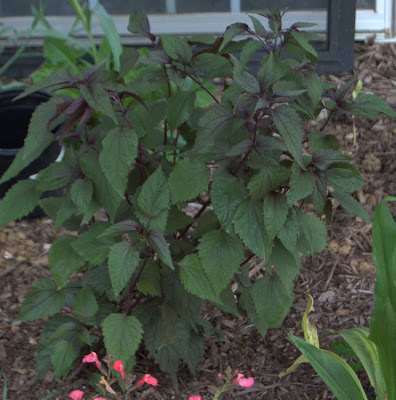 There are two of the new additions. Soon I'll show you the new ornamental grasses that I added for my birthday!