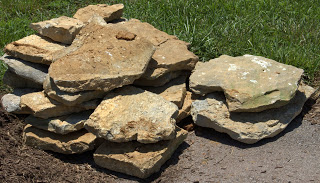 The other use for my pile of rock was for garden borders. I'm gradually edging all my garden beds with natural limestone rock. Limestone is readily available all over Tennessee which makes it either cheap or free! I'm happy with the look o limestone but nearly any type of rock will work well for borders if it is large enough. Most of the stones I use are about 6 inches or larger in length and often 4 inches or more in width. The advantage of rock borders is that when you walk around your landscape with the edger you can get as close to the borders as you want without worrying about chopping off a favorite plant or scratching other types of borders.
With the pile of rock above I was able to add the stepping stones from yesterday's post and finish adding a stone border to our front garden. Here's how it looks starting from the arbor and moving toward the front door:
Dusty Miller, Persian Shield, and Sweet potato vine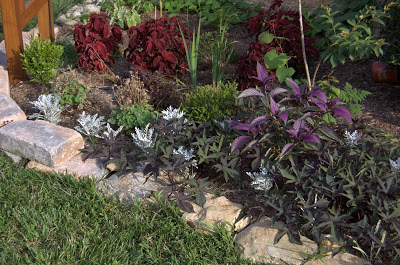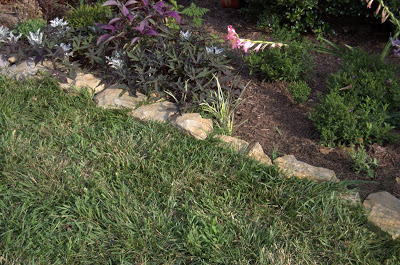 Salvias and Daylilies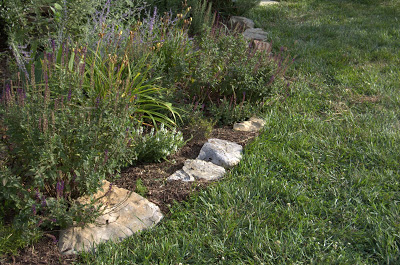 The gaps between the stones in the pictures above and below will be where creeping phlox will grow through. It's already planted in those areas but needs time to grow.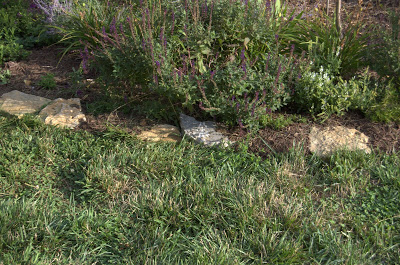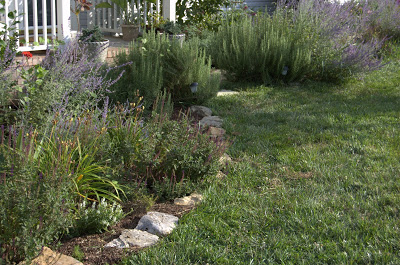 The Front Garden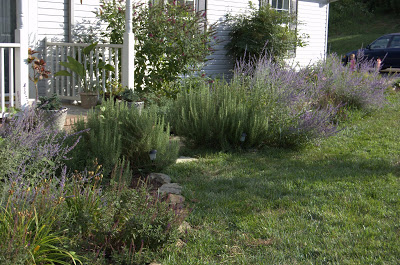 I laid the stones on top of the grass in places and used newspaper to prevent weeds from coming up between the cracks then filled in mulch where necessary. Borders are so important to define a garden bed!