The below normal cold temperatures have set us a back a little bit in our blooms this year. In comparison we had daffodils blooming in February of 2009. This March 2010 Bloomsday hosted by Carol brings us a few almost-bloomers. These flowers could all be just day or two away from full fledged blooms with a couple nice days in the sun!
If you want to see an actual bloom in my garden take a look at the Winter Blooming Jasmine!


Or how about some Henbit?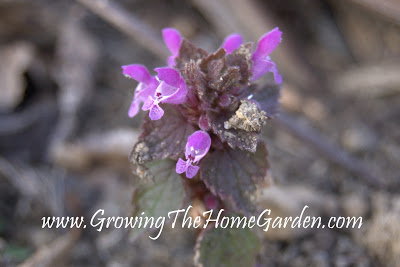 Henbit in the Yard