I can proudly say that on today, June 28, 2010, I have found the first ripe tomatoes of the year!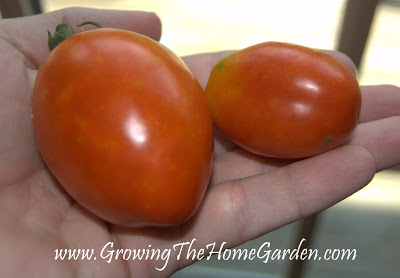 The tomato on the left is a Viva Italia but I forget the name of the one on the right (I really need to label the tomatoes I plant in the garden, my memory just does do everything I want it to!) I spent a little time checking out my posts from last year to see how the tomato production compares to this year and found that we are ahead of last year by at least a week. The cherry tomatoes were producing this time last year but nothing else had yet. The advanced tomato ripening is probably due to the extremely hot June weather we've had.
What's ripe in your vegetable garden?