It's always fun to join in with Carol's Garden Blogger Bloom Day every 15th of the month but the early summer day are some of the best for blooms. Some of the spring blooms are hanging on despite the extreme heat (it's way to hot for June!) and the summer blooms are definitely getting into gear. Today I'll show you the blooms with mostly wider shots so you can see them in the actual gardens as opposed to close-ups or macros (although I may sneak in a few of those too!)
Blooms in the Self Sowing Garden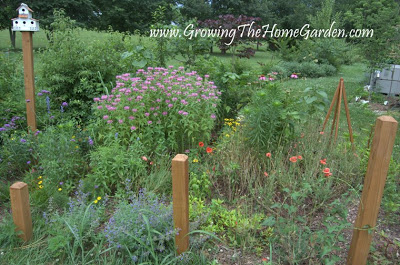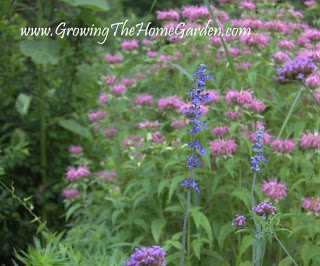 Monarda and Salvia farinacea
The self sowing garden is now into its second year and hasn't been fully reseeded this year by the gardener. A few seeds were added like sunflowers but most are returns from last year. Some are perennial like the coneflowers and monarda while the celosia and poppies return each year from seed. The celosia isn't blooming yet but the perennials are going strong! My motivation for creating a self sowing garden was to add a garden space that provided a border for that side of the house. It's fairly low maintenance since it just needs occasional weeding after it's been started. The important thing about the self sowing garden is to wait on mulching (if at all) until all the seeds have been germinated. You also have to let the plants eventually go to seed. In the fall I'll sprinkle more coneflower and rudbeckia seeds around to fill in the area. Each year will bring a slightly different look in the self sowing garden.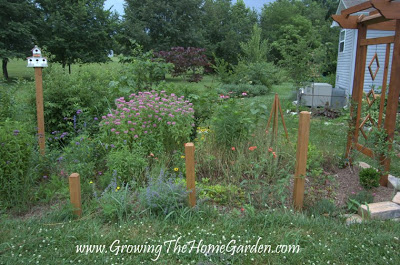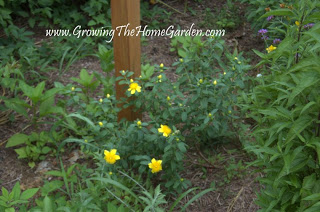 Perennials Blooming in the Self-Sowing Garden: Salvia farinacea, Monarda, Rudbeckia, Echinacea purpurea, St. John's Wort, Dianthus, 'Walker's Low' Catmint
Annuals Blooming in the Self-Sowing Garden: Poppies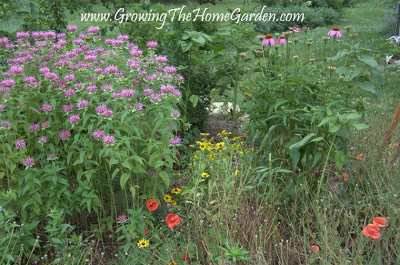 Blooms in the Birdbath Garden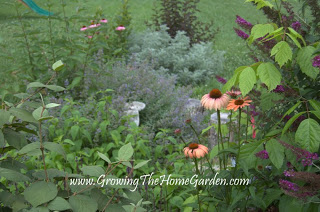 The birdbath garden holds quite few perennials but also a bit of shrubbery. The big bloomer this time of year is the butterfly bush but the coneflowers are here too and are putting on a good show. The catmint is also as prolific as ever!
One of my favorite perennials 'Oranges and Lemons' Gaillardia is flowering nicely. It's a little crowded in its current location. I'm going to have to consider another birdbath garden expansion in the future.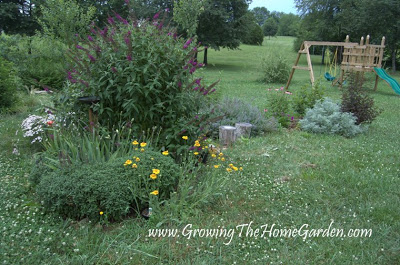 Perennials Blooming in the Birdbath Garden: Salvia, Gaillardia, Echinacea purpurea, Echinacea paradoxa, Butterfly Bush, 'Walker's Low' Catmint, Achillea millifolium.
Annuals Blooming in the Self-Sowing Garden: Petunias, Salvia 'Mystic Spires'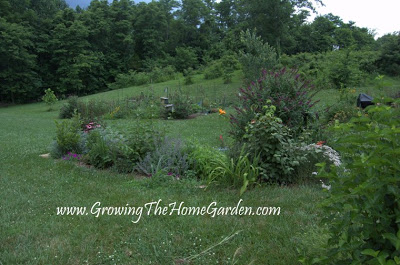 The rest of the photos are of individual plants that are blooming in various gardens.
The crape myrtle provides a privacy screen effect for the bathroom window. Crape myrtles grow fast and don't grow too large which makes them a good choice for planting this close to the house.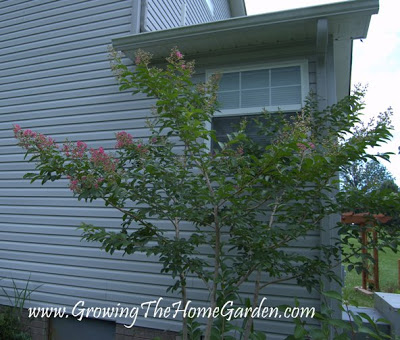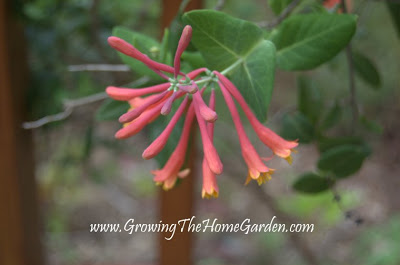 This coreopsis is a descendant of some 'Sunfire' coreopsis seed I collected. It's still retaining the red coloration on the petals.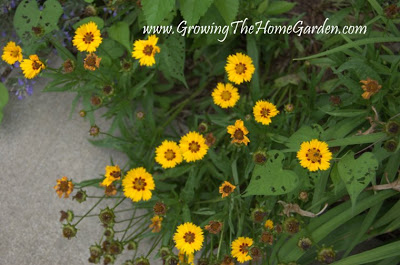 'Crimson Pirate' Daylily
Can you say "ARRR!"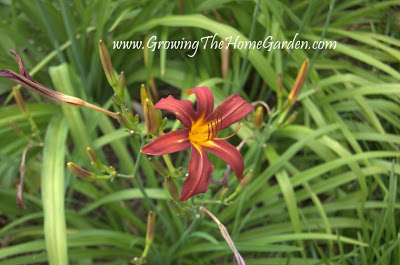 The garden beside the deck has more coreopsis blooming, this time it's a lance leaved variety. Pink achillea has now faded to near white.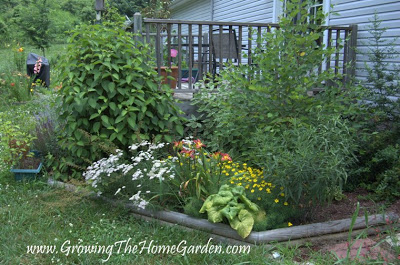 Gaillardias are just one of the best aren't they? Prolific bloomers and all colors look great. This one came as a seed raised offspring from my 'Oranges and Lemons'. It would have been nice for it to breed true but I have to admit this red one is pretty cool!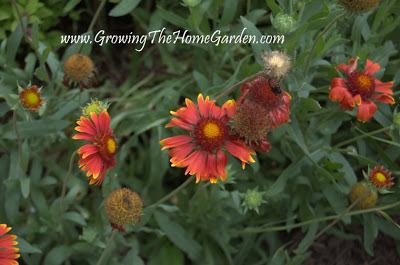 Thanks for visiting!