Things are growing very nicely in the vegetable garden. The tomatoes (which are our favorite crop no matter what else we try) are growing like crazy, the zucchini has almost produced it's first zucchini, and the cabbage are …well…you'll see…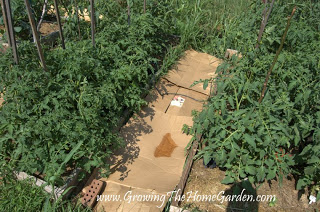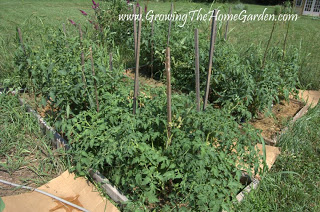 Here are two of my raised beds full of tomatoes. The bed on the left contains mostly Roma tomatoes while the one on the right is a mixture of several different kinds like Panto Romanesco and Woodle Orange. You may also notice the large pieces of cardboard in between the beds. Those are temporary until I can get mulch put in between the raised beds but for now will keep the weeds down. One day the cardboard will completely break down and degrade into the soil. I have three other raised beds with tomatoes like Brandywine, Black Krim, and Cherokee Purple not pictured.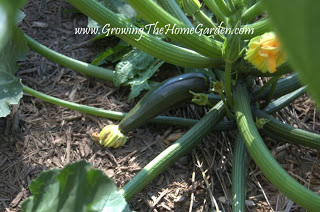 The first of mountains of zucchini and squash is almost ready. Be sure to pick your squash and zucchini often to keep it producing and don't allow the zucchini or squash to become to large. The fruits lose flavor the larger they get. Also keep an eye out for borers and squash bug eggs. Squash bug eggs typically end up planted in the underside of the leaves where the veining occurs. If you squash the eggs before they hatch you'll have a good chance of managing them. I've seen way too many eggs already this season!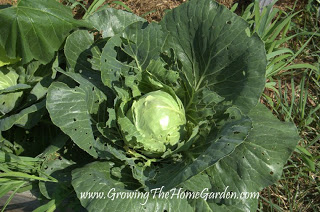 With regard to the cabbage I have to say I'm disappointed but not too surprised. The cabbages in the garden look like someone fired a shotgun at them. They've been victimized by the cabbage loopers. Cabbage loopers are little green caterpillars which eventually change into the small white or yellow butterflies that you see floating through the garden. There are chemical concoctions that will kill them but I prefer to not use chemicals on anything I eat! The use of row covers before the butterflies begin flying in the spring is probably the best way to manage loopers. One of these days I'll get ahead of the game!