The fifteenth of another month has arrived which means it's time for Bloom Day! This bloomday just finds me happy that I have plants alive and virtually ecstatic that I have blooms. If you've been reading along lately you probably have heard me complain before about the lack of rain and the really high temperatures. Water is so vital to a garden and it's been lacking lately.
Let's see what blooms in August here in my Tennessee garden!
We have zinnias: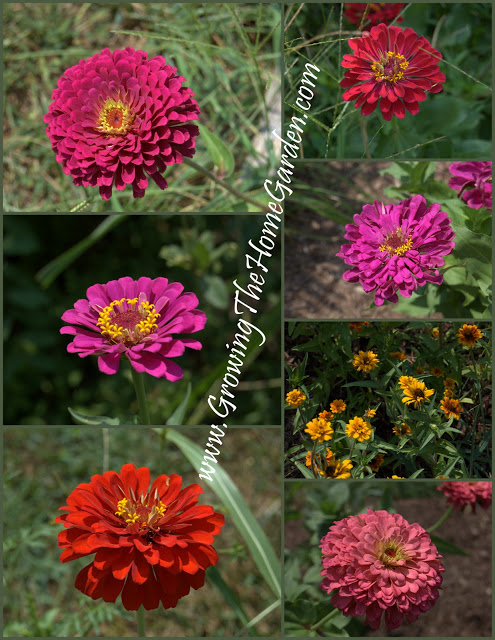 I like to add zinnias to empty spaces. I plant them from seed I save each year. The second from the bottom on the right is 'Persian Carpet' zinnia, an heirloom zinnia new to my garden this year.
Some Yellow Flowers:
A Lot of Purple:
And some Crape myrtle!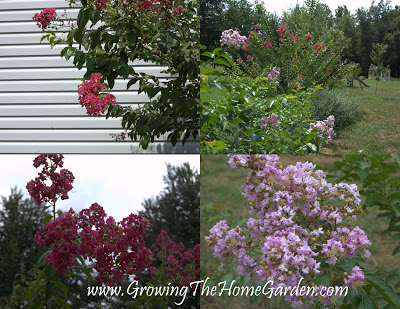 Crape myrtles made either from cuttings or from naturally occurring seedlings.
Thanks for stopping by and commenting!