I finally started my fall vegetable garden. I planted it in one of my 4'x3′ raised beds by planting lettuce, radishes, onions, broccoli and more summer squash. I know summer squash isn't a fall vegetable crop but I'm hoping to get one more batch of yellow crookneck squash before the first frost. This raised bed is the first of 4 raised beds that I will convert from summer vegetables to fall vegetables in the coming days.
One of the biggest advantages to fall gardening is the lack of insects to bother the plants or the gardener. Most insects will have completed their life-cycle with the fall vegetables are picking up speed which is great for those plants!
I did a little preparation before planting that should help the fall vegetables along. I leveled the bed and removed any weeds then I did something different as an experiment. I moved the dirt from one side to the other and layered newspaper then moved the dirt back over it. Then I repeated the process with the other side. My thought was that the newspapers would act as a water retention device and keep the water closer to the plants longer. The newspapers will break down eventually and add to the organic matter already in the bed. Then I leveled the bed again and tamped down the surface with my garden rake.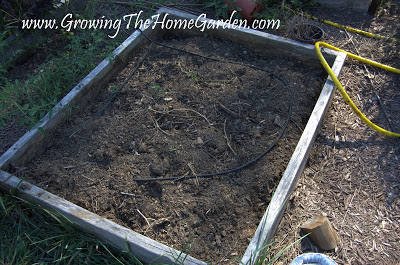 Before planting seeds I made sure that the vegetable bed was well moistened with cool water. Most spring and fall vegetable seeds prefer cooler temperatures for germination and watering with cool water may help to offset some of the summer heat we are still experiencing. Fortunately the nights have been much cooler which should help the seeds. To prevent the rodents from getting into the bed I'll be putting up a small plastic mesh around each bed. I'll wait on the mesh until some of the seeds have germinated.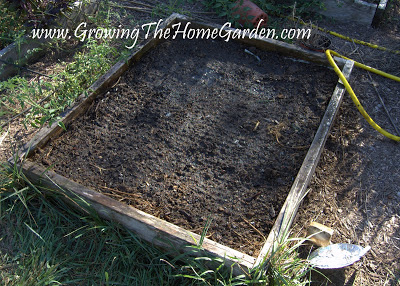 My next raised bed will have spinach, a second round of lettuce and radishes. I may sneak some beets in there too since I love beets! By sequencing the lettuce I can spread out the harvest. The spinach is very cold tolerant and should last much of the winter.
Have you started your fall vegetable garden yet?