There really is more in my garden than tomatoes, really! I know, the one vegetable I talk about the most is the tomato but I do try to diversify my garden. I dabble with the herbs, I really dig ornamentals, but you might also say I like a mean melon. Unfortunately this year my melons haven't been as perfect as I had hoped. The perfect gardening season would provide my family with fruit for breakfast from spring through fall frost but either I've failed in my garden this year or the weather has failed me. Most likely it's a combination of events. Fortunately we still have plenty of time to make a few good melons.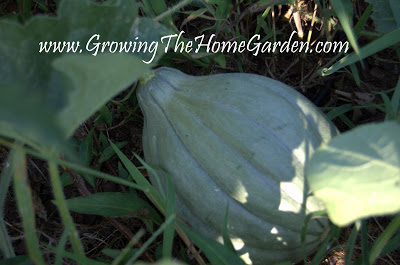 Among the melons we are trying to grow this year are the Old Time Tennessee Melon – which I'm sure is very tasty (at least that's what the rabbit who ate this one would tell me.) Fortunately we have more coming that I'm planning on getting to before the rodents do.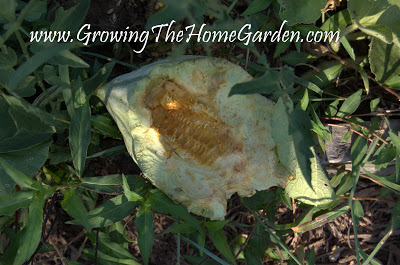 We have this small baseball sized melon of some unknown variety. I honestly can't recall if I planted this one or if it grew from a previous melon planting. It's a little small to be much more than a snack but hey, a melon's a melon!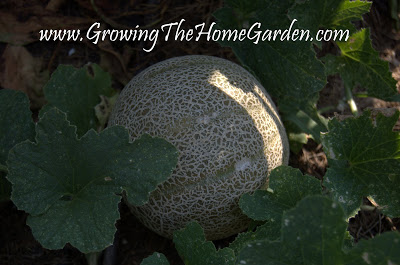 What would a garden be without everyone's favorite? The Watermelon! This one is a 'Moon and Stars' heirloom watermelon like I grew last year. The outside rind of the melon has spots just like the foliage does.The fruit is very tasty!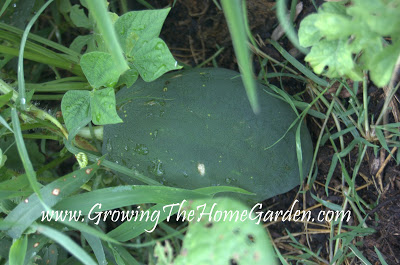 Peppers grow here too. This one began as purple then gradually turned red. The taste is pretty good. My favorite way to prepare peppers is to saute them up with onions and add them into my omelets! (Along with a healthy* portion of mushrooms and cheese of course! And throw a little bacon or ham in there too if you have it.)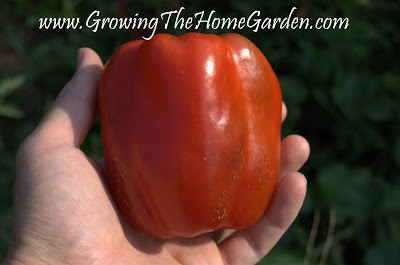 Let's not forget about the hot peppers either! These cayenne peppers are extremely hot. They burn my fingers just by touching them when dicing. My favorite use for hot cayenne peppers? Deer repellent! A little cayenne pepper tea spray every now and then on the deer's favorite delicacies of the garden works wonders.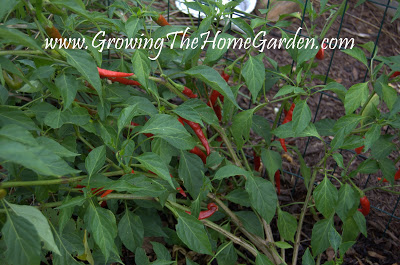 That's the end of this quick update from the vegetable garden. Soon it will be time to get the fall garden going. The temperatures are a little more tolerable and the rains have been coming – welcome news for any gardener!
*Healthy describes a large amount of food in this case not necessarily something that is the epitome of health! 😉