Thank you for stopping by to see what's blooming here in TN during September. Also thanks to Carol for hosting Garden Blogger's Bloom Day each month.
Before you look at the pictures below I want to invite you to participate in the Fall Color Project for 2010. Click on the link to see the information about the Fall Color Project. I hope to see you join in!
Now on with the blooms!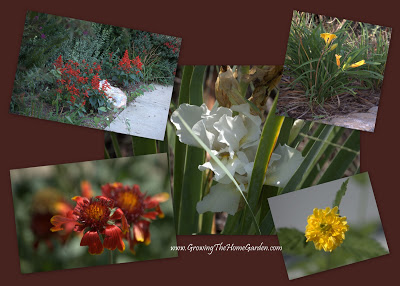 Salvia splendens, Reblooming Iris, Daylily, Kerria, and Gaillardia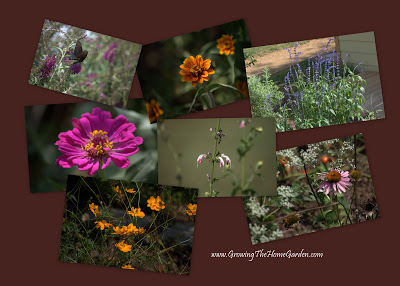 Butterfly Bush, Zinnia (Persian Carpet), Salvia – Blue Bedder, Zinnia, Salvia coccinea, Echinacea purpurea, and cosmos.