If you look in the garden you won't see my nasturtiums. That is because they have developed a rare sort of variation called invisibility. No matter how hard you look you will not find them. They have developed a superpower beyond the ability of all creatures to completely evade detection! At least that's what I'm telling myself…
Well… I tried, but I just couldn't keep them going. The heat and the lack of sufficient water did them in for good. They were hanging on by a thread last month and I was hoping they would still be at least present and accounted for – but alas poor Spitfire, you are not there! If they could have hung around long enough they might have just enjoyed this beautiful weekend which was filled with fantastic weather! I came indoors only to eat, sleep, and write a post!
As a substitute for the nasturtiums I thought I would show some pictures of one of my favorite garden annuals – COSMOS! It isn't picky and never needed supplemental watering no matter how dry it got this summer. It was also easily planted by sprinkling a few seeds here and there – I like that kind of seed sowing!
Here's the closeup: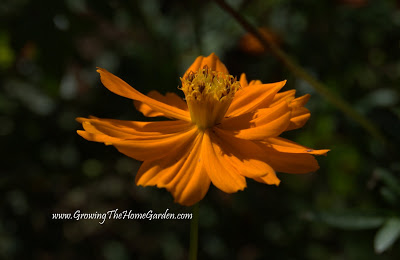 And here's the whole plant. It's located near my garden shed. Please excuse the dirt from excavation. I just completed a big project for the weekend – more on that later in the week!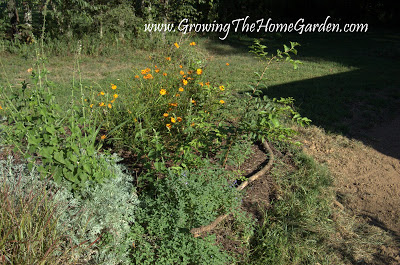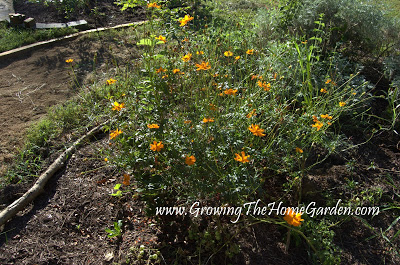 Later this week I'll be making an announcement about the 2010 Fall Color Project. I hope you will join in the fun and I would appreciate any help in promoting it through posts or placing a badge on your blog for it. I'll have the details ready for reading in the next few days. Please check back soon!
I'm growing Nasturtium "Spitfire" for the GROW project. Thanks, to Renee's Garden for the seeds.