There's no rhyme or reason to the pictures in this post. It's all random and just for fun! Or does saying that give it a theme or a reason? Hmm….
Verbena bonairensis beginning the process of reseeding in the self-sowing garden.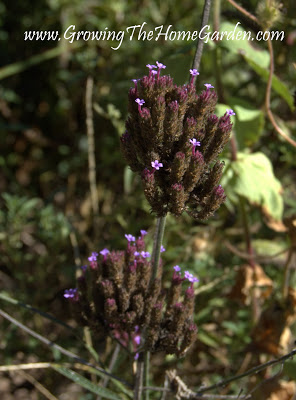 Celosia in the reseeding garden!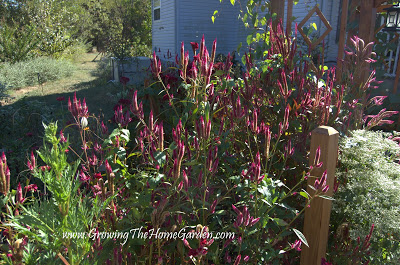 The front garden on October. I've noticed that this year there is a definite red colors tint in the front garden. Red mums, red Salvia splendens, red on the Gaillardia (pictured below). The purple basils also help to add a bit of color here.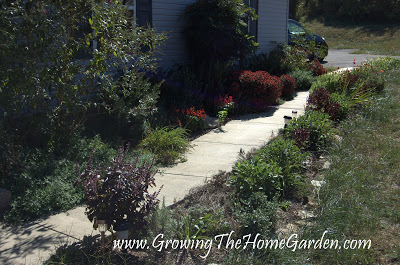 Gaillardia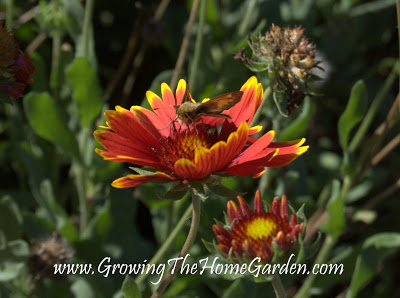 Purple petunias! Sometimes you can find good things on the discount rack!
And the blue garden shed! I think the color is growing on me.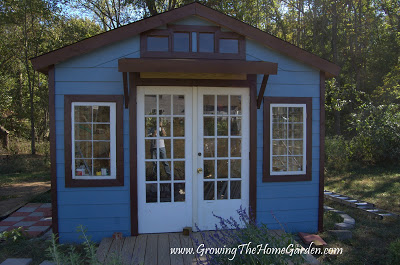 I have lots more painting to do including the doors, window trim, and soffits but two big days of painting got me this far. It is definitely a major change!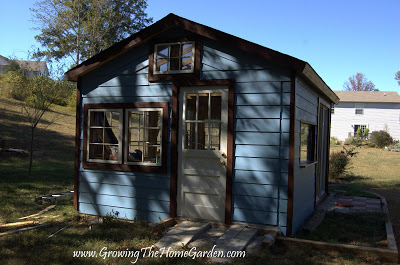 Don't forget the fall color project! Click on the picture below for details!