You just have to love a flower that brings the sunshine down into the bland February garden. Winter Jasmine (Jasmine nudiflorum) is a perfect fit for those gardeners who are fed up with winter and can't wait for spring. It isn't very showy the rest of the year with its normal looking deciduous green foliage but just before spring this Jasmine puts on a show!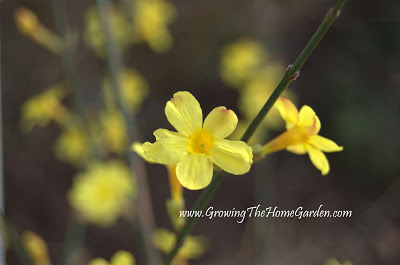 Bright yellow flowers cover the leafless vine/bush all along the length of the branch. I planted my jasmine along one side of our front porch but it really deserves a home in more locations. Can't you just see the yellow flowers cascading over a trellis before your neighbors even have forsythias blooming?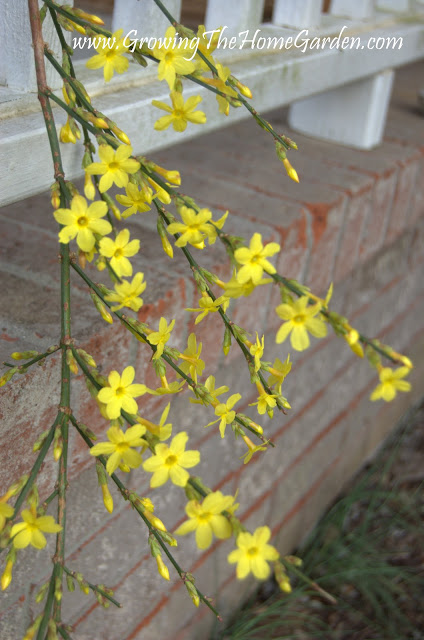 I traded for this at a plant swap a couple years ago and I have to say that I was very pleasantly surprised by the results! Last year it began blooming in March but this year it's flowers are three weeks earlier. Have you planted Winter Jasmine in your garden yet?