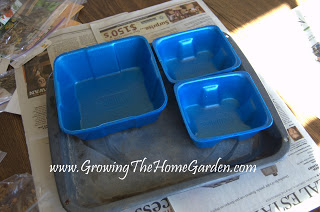 I never let a good container go to waste (much to my wife's dismay – admittedly, I do save way too many)! These foam containers are perfect for sowing seeds just like the store bought flats. Just poke a few holes for drainage in the bottom add soil, seeds, and water and you have an instant garden. Well, maybe not instant, it does have to grow a bit.
Into these three makeshift flats I planted dianthus, Asiatic lilies, and clematis seeds that I collected back in the fall. In case you're wondering these containers previously held mushrooms – I know that was a hard one to figure out. 😉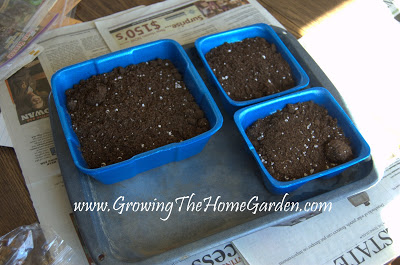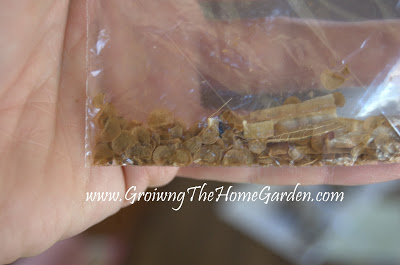 Those newly planted seeds are now sitting under a grow light along with the shallot seedlings I planted a couple weeks ago. So far they look pretty good. They are germinating at different times but overall the germination rate has been great.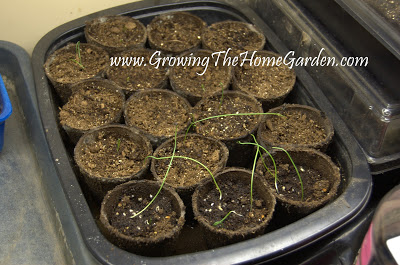 Our last frost date here in Middle Tennessee is in mid April which means we have a little over 8 weeks until it's safe to plant tender plants outdoors. Pretty soon it will be time to start one of my favorite vegetables — Tomatoes! But until then the cool season crops are just about ready to start. I can't wait to taste some sugar snap peas from the garden! How about you?
To join in on Seed Sowing Saturday just link back to this post and tell us about your seed sowing experiences over the past week. Be sure to leave a link below so we can come over and visit your post! Oh, and a Tweet or a Facebook mention/like is always a good thing!
This Saturday's Seed Sowers!