Irises! when you think of springtime, do you think of irises? Of course I'm sure you think of all kinds of flowering plants, bulbs, and trees but irises are distinct. They offer a variety of colors, of shapes, and sizes to decorate the spring garden. The irises in my garden have recently begun to color our gardens with their displays and here are a few of the more interesting ones that have bloomed so far.
Purple Bearded Iris – Unknown Variety
Any ideas?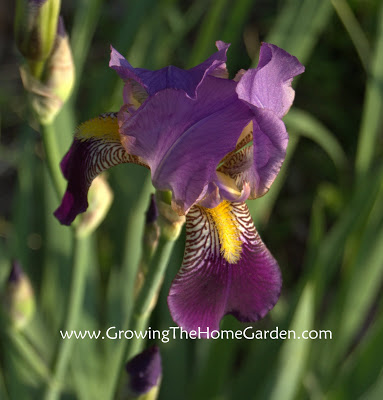 Lavender Colored Bearded Iris – Unknown Cultivar – Heirloom?
came from my parent's garden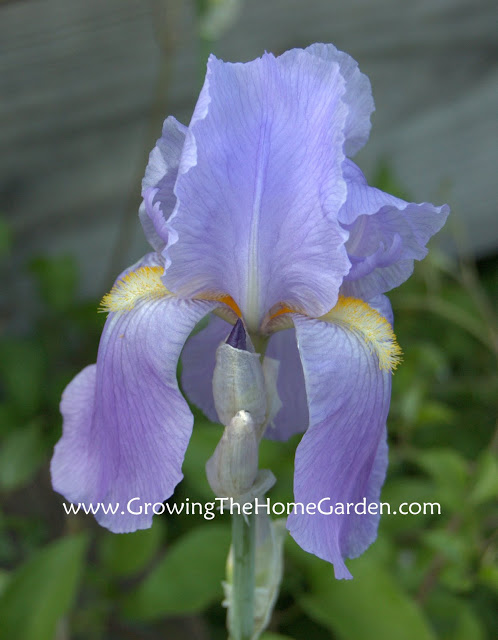 Purple and yellow bearded irises – Unknown variety – rather plain.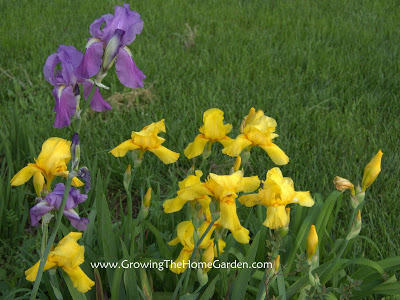 This next iris is my current favorite!
'Solar Fire' iris that I planted last year. The orange and red colors on ruffled petals are amazing!
Irises are the state flower of Tennessee!