Featured in today's photo post are two types of gaillardia, 'Oranges and Lemons' as well as offspring of 'Oranges and Lemons'! The offspring gaillardia is more of the typical gaillardia (Blanket flower) with the dark red flower petals highlighted with yellow on the tips. It's a beautiful flower that starts blooming and doesn't quit until the frosts come. Both gaillardias are happy in my zone 6b-7 garden in well drained soil (typically rated for zones 4-10). 'Oranges and Lemons' isn't as tough as its child and couldn't take the north side of our home during the winter. The wet winter weather didn't agree with it and the plant rotted because of too much moisture. Offspring was self-sown in exactly the same location as the original 'Oranges and Lemons' and it has lasted over two years. Sometimes hybrids look really good but aren't as tough as the original!
Enjoy the glorious Gaillardias!
'Oranges and Lemons' Gaillardia with a backdrop of mums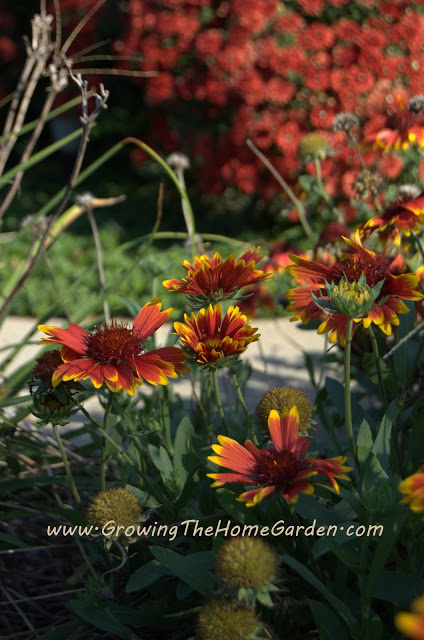 A close-up!