A couple years ago I was given a blackberry lily (Belamcanda chinensis) to add to my garden.  I planted it when it was covered with seeds and let it go to grow as it could as I do with so many plants. I forgot about it but apparently several seeds landed in different location near our front porch entry area and surprised us with its flowers this year.
Blackberry lily is a member of the iris family and resembles irises with its foliage.  The color and texture of the leaves is very similar but the formation of the leaves differs.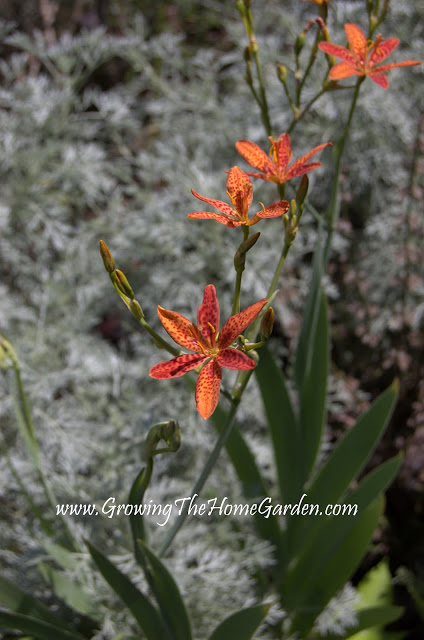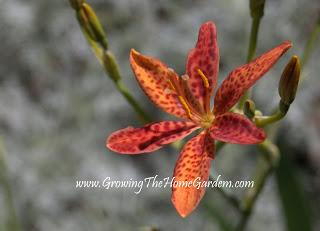 The flowers are about 1 and a half inches in diameter and are colored bright orange with specks of darker orange to red colors.  The flowers eventually produce a seed that resembles a blackberry hence the name.  It readily grows from seed and it is extremely easy to cultivate!