Every year for the past 4 years Growing The Home Garden has hosted the Fall Color Project and now the leaves of the sassafras trees, the golden rod and cooler weather are telling me that its time to begin with the 5th year of The Fall Color Project!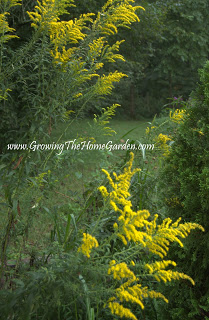 It's always exciting to see the fall color changes. Each day brings something new until that last colored leaf drops. What is really cool about the Fall Color Project is that we can extend that excitement throughout the fall here in the northern hemisphere!
What is the Fall Color Project?
Each year bloggers from across the continent and even across the pond post photos of fall as the season changes to reveal its peak colors.
Each blogger will be highlighted here on Growing The Home Garden with a short summary post and links back to their website so that others can find and enjoy the fall colors. Posts can be short and simple, long and informative, photos and text, just photos, but not just text! We want to see the colors and leaf peep from our seats behind the monitor!
I Want to Join the Fall Color Project, What do I do?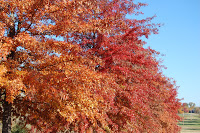 First go out and take some brilliant photos of fall in your area. Autumn's peak color time would be perfect but since life isn't always perfect take some colorful and creative pictures when you can and write a post about your pictures. Include in your post where you live or where the photos were taken. At the end of the Fall Color Project I'll have a big recap post and organize it by states, provinces, and countries so that we can go back and follow the sequence of colors as they change from north to south.
Include a link to this post or to Growing The Home Garden so that we can share the colors of fall with everyone. That link will guide people here who will then be directed to visit other participants. Then let me know you've written a post by posting a comment on this post or by sharing your post on the Growing The Home Garden Facebook page. Either way I'll find it!
Once you have your post up and told me about it I'll post a summary post with your blog, a thumbnail picture from your post, and links back to your blog for readers to find. Depending on how many participants we have there may be several summaries in each post. Please note that posts take time to put together and they may not appear immediately after you notifying me. (I have three kids to watch over – life is busy!)
One more thing – there will be a drawing at the end of this year's Fall Color Project. Everyone who participates in the 2012 Fall Color Project with a completed post before December 1st will be entered for a chance to win an extremely cool solar water fountain from Water Fountain Place! I'll tell you more about the prize next week. (If you or your company have a prize you would like to donate for the drawing let me know – I'd love to give away several prizes!)
What has the Fall Color Project looked like over the past 4 years?
Last year's fall colors were displayed on their own blog. It worked well but I decided this year to bring it back home to Growing The Home Garden. The main blog has over 1200 subscribers and I felt that showing those folks the fall colors would help participants the most by bringing new visitors to their blogs. You can check out each year's summary post to see how it went and who participated: 2011, 2010, 2009, and 2008.
It's hard for me to believe that we're already into the 5th year of the Fall Color Project and soon (October) Growing The Home Garden will be celebrating 5 years of blogging! I want to thank everyone who has either participated in the past, plans to participate this year, or has followed this gardening blog along its journey! A garden is never a complete project. It evolves, changes, grows, and gets redone and garden blogs are just the same!