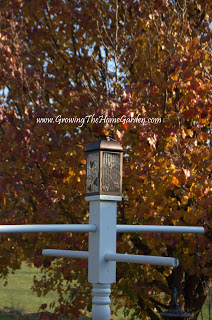 Here's just a quick post to show you the light post made from a front porch post that I put together for Lowe's Creative Ideas. Finches, wrens and cardinals have all been sighted visiting the bird feeder. As an added bonus the birds get to land on the two hanging baskets to hang out and visit. It's almost like an airport for birds complete with landing pads, runway lighting, and even a food court!
Inside the coconut coir hanging planters I planted pansies for the winter. I think plants that spill out over the edges would be perfect for the hanging baskets.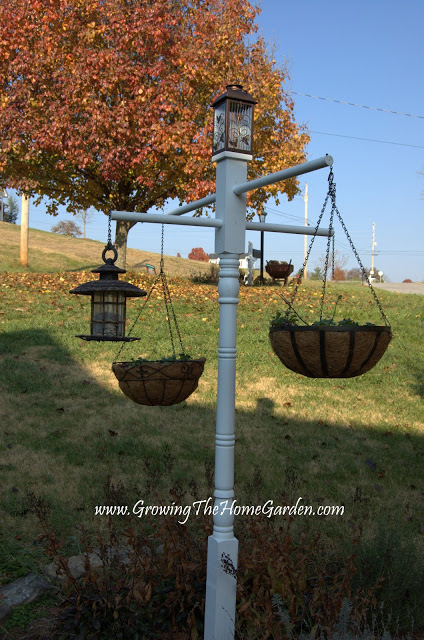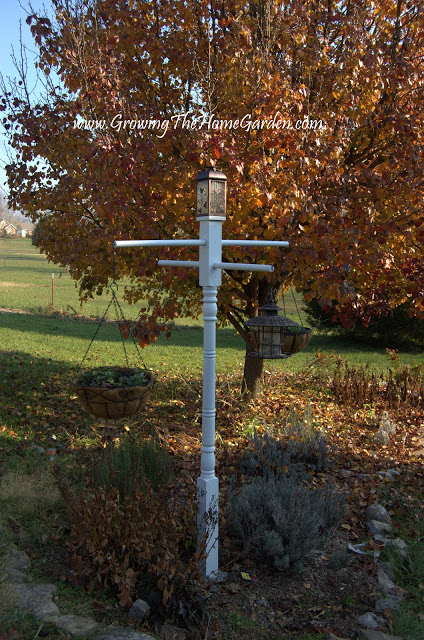 This next month's Lowe's Creative Ideas Project is called "Migration." It looks like we'll be finding a way to bring the garden indoors! Who knows – maybe I'll bring the indoors to the garden!