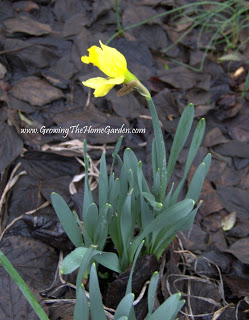 Every year I show off the first daffodil to bloom in my garden. This year, I have to say, my first daffodil is less than impressive. The cold and wet weather has put a damper on the beauty of this little yellow flower. So far it's the only one in bloom that I have seen but I haven't fully explored the back gardens yet.
Daffodils are one of the earliest blooming flowers in our garden. They are also one of the only plants that I have never seen a deer eat. So if you have deer – plant daffodils!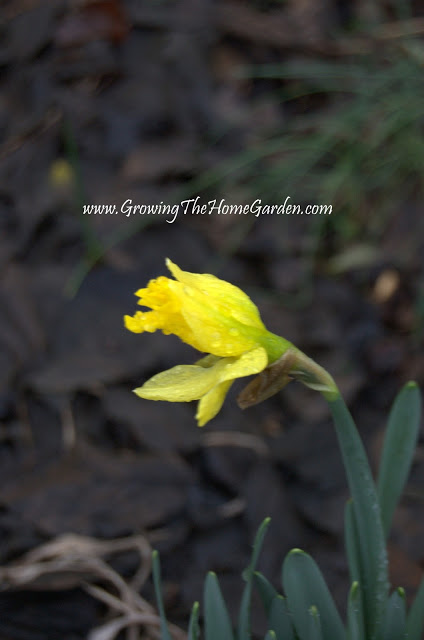 Here's a look back at the first daffodils from the past several years:
As you can see this year is the earliest we've seen a daffodil bloom in our garden. I'm fairly certain that it was blooming a few days ago when the weather was warm which would mean that it was about two weeks earlier than last year's daffodils.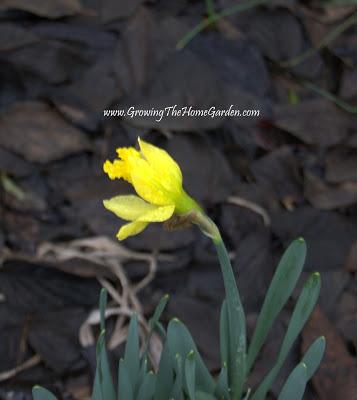 Soon we'll see the other daffodils bloom and the growing season will pick up steam. It's exciting to see the new growth appear but I hope that the trees that need to remain dormant until after the frosts have finished are able to do so.
Are your daffodils in bloom?