It all adds up! Everything you do has some sort of financial cost to it that can contribute to your business expenses when beginning your nursery business. Often we don't think much about them. I know I'm guilty of not considering certain items as part of the expenses. There are lots of things that sound so minor that you might think they aren't worth taking into account, but every expense adds up. Here are some other business expenses you should account for in some manner when starting your nursery business.
Water
All of your plants will need watering. You may be lucky and get adequate rain but I can't see ever having the rain at just the right times every time! You can gather your rain in rain barrels, cisterns, or retention ponds but all of those methods do take money to construct or purchase. If you use water from the tap you'll have to pay your municipality for the expense. Water is a variable cost that will depend greatly on the weather but you need to allow some room in your budget for supplemental watering.
Transportation
If you travel to a farmer's market like I do you will use gas for your vehicle. Even if you don't travel far the cost of gas isn't cheap. If you have to rent a trailer or a truck to transport your plants you should account for it as well. Delivering wholesale plants to nurseries is one way to run your business but you will have to account for the travel and equipment being used.
Structures
Do you use or need a greenhouse to start your plants early? A shed for storing equipment? You can find lots of different options for shed or greenhouses but they do take money for materials.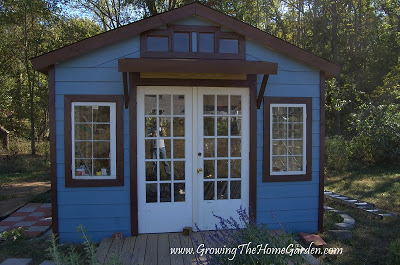 Plant Trays
Moving a few thousand little pots goes much easier when you have some sort of trays to move them! Trays are cheap and you can find them for free from other gardeners.
Fertilizers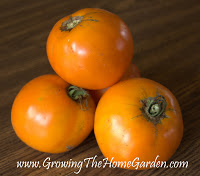 Every now and then you will have to fertilize your plants as they use up the available nutrients in their pots. I use organic fertilizers and have compost in the pots initially but as the season progresses they need supplemental care. Ideally you can see your plants before you need to add more fertilizers. Some growers use slow release fertilizers which help them last through the growing season.
Plant Shelves
Last year I used pallets as plant shelves. They were free pallets that other people didn't need so I set them on cinder blocks and used them to house my nursery plants. They aren't the most attractive shelves but the cost made them worthwhile. I still had to purchase blocks to put the pallets on from a store since I did not have any on hand.
Pest Protection
I have deer and rabbit issues so my plants have to be protected from them. I used bird netting to cover my plants that would annoy any deer trying to eat them. It worked fine and was fairly inexpensive. I grow organically so I only used natural pest repellents to fight off insects like Neem oil. Everything you use to fend off nature needs to be accounted for in your budget.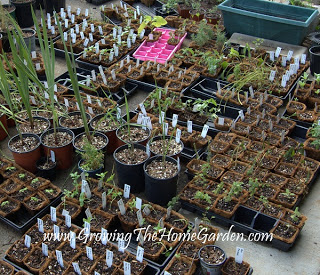 Those are just a few things to think about. Make a list as long as you can with every possible expense on it. In order to be successful in your business you have to know where your money goes otherwise you won't be able to contain your costs. We talked about cost analysis in the last post of the Starting a Nursery Business series. In that post we analyzed the expenses associated with pots and producing the plants. All these other expenses should be accounted for with the profit you make from the sale of your plants. What you have left over after all the expenses is your actual profit!
You can follow my nursery on Facebook on these two pages: Blue Shed Gardens or The Home Garden Box.
More from the Starting a Nursery Business Series from Growing The Home Garden