It is officially fall and we all know what that means – its time for the Fall Color Project! Every year I encourage bloggers to use Growing The Home Garden as a hub to share the peak colors in their area. Fall color is different every year and in every area. There is no way a person can see it all each year, unless you read a bunch of good blogs with lots of fall color! Every blogger is welcome to participate. It doesn't matter if you blog about gardening or not, if you have a camera and you have a blog – post and participate!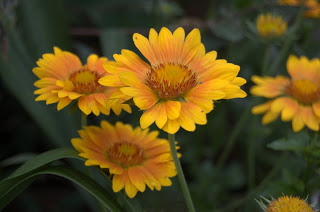 To join the Fall Color Project there are just a couple things you need to do. Write a great Fall Color Project post with lots of pictures! The more pictures the better so we can share in the full effect of fall in your area. Tell us about the leaves and colors, tell us what city/town and state/province/territory the pictures were taken in, and tell us about fall where you live and blog. Be sure to include a link to this post mentioning the Fall Color Project to invite others to join in. It would also be great if you would help spread the word through your favorite social media outlets. Don't forget to comment on this post or on the GTHG Facebook page with a link to your Fall Color Project 2013 post so I can find it. After that I'll post a summary post inviting my readers to visit your blog post on the fall colors with links to your blog. Each post here on Growing The Home Garden will include a thumbnail picture from your post in every summary as a mini-preview for the readers. (The thumbnail is linked to from your source and not downloaded or taken from you in anyway. It will also link directly to your blog post. If you have this disabled on your blog and can email a thumbnail to use please let me know and I'll be happy to post it for you. By participating in the project you are giving me permission to use thumbnail images on this blog for the Fall Color Project only.)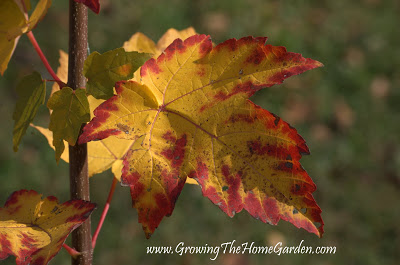 At the end of the season I group all the posts by region into a big post with links and we can look back at the fall color from across the country and in in some cases from around the world. It's a fun way to get into the spirit of fall!
Here's a look back a few years of the Fall Color Project! You can check out each year's summary post to see how it went and who participated: 2011, 2010, 2009, 2008.
This is the sixth year of the Fall Color Project. Thank you in advance for joining in making this little celebration of fall exciting!