This week marks seven years since I began this blog, Growing The Home Garden. It's amazing to see how many changes have taken place in the garden and in my life since that late October day. When I started this blog our backyard was vacant of trees, plants, and anything resembling a garden. It's grown and so has our family. When I began blogging our oldest daughter was 2 and the next one was due to be born that Thanksgiving. Now there are four kids running around the garden, 3 girls and 1 boy. Everyday is an adventure! My little garden blog grew from barely anyone reading it (or even knowing it existed) into one that now gets a couple thousand visitors a day. My experiences in plant propagation, vegetable gardening, and assorted other garden projects have given me opportunities to work with great companies like Lowe's, Troy-Bilt, and several others along the way. It's been a good 7 years!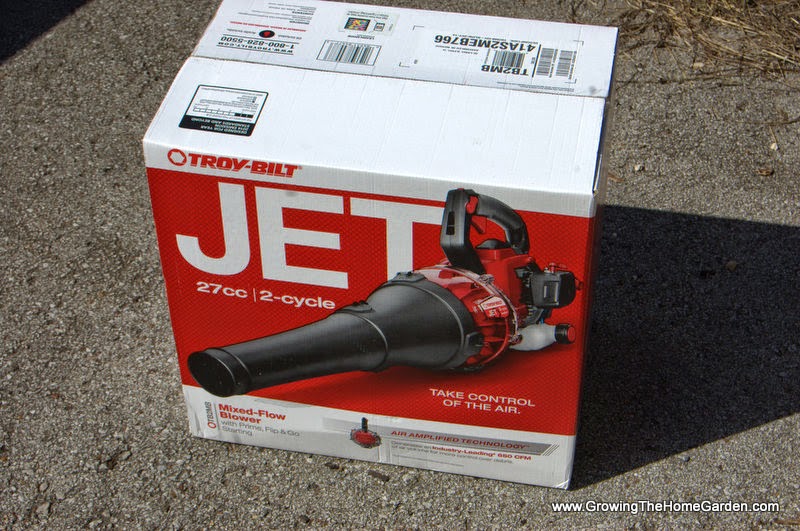 Most of all though I have to thank you for being a reader. Without your visits, shares, and comments on this blog and in social media it wouldn't have grown to what it is now. It is because of this that I love doing what I get to do next…give something away! The folks at Troy-Bilt sent me one of their newest products for the yard, the Jet Blower. They also told me that I get to give one away to a reader of Growing The Home Garden! For my 7 year blogging anniversary I thought that giving one lucky reader a Jet Blower would be perfect.
Here's a little about the Jet Blower from Troy-Bilt.
Before I review the Troy-Bilt Jet Blower, I think it is important to note that I have never used a blower for garden use before. I've always been able to manage with the mowers and weedeaters to take care of cleaning up leaves and debris from mowing. That being said I can definitely see some good uses for a blower. Blowers can take a lot of the work out of raking leaves in the fall. They can easily cleanup the grass clippings from the street which will keep the clippings from entering gutters and drainage areas. Back in the days when I was a band director our band kids and parents used blowers to cleanup the trash after football games. Blowers can definitely be useful!
The Jet blower was very easy to put together, any easier and it would have been fully assembled. It had three parts for me to assemble: the engine/blower area and two parts for the spout of the blower. The parts snapped easily together with a small twist and it was ready for gas. The Troy-Bilt Jet has a two-cycle engine and needs a mixture of gas and oil to strike the proper balance. The first bit of oil was provided in the box and I mixed it together with a gallon of gas then loaded the Jet. Don't mix the oil in the tank. Just get a small 1 gallon gas can for easy mixing.
The Jet blower started up very easily. The start up instructions are on the side of the Jet for easy reference. Once I started the Jet I took care of clearing the grass from my driveway with a few minutes then proceeded to take care of some leaves in the back. Overall it did great and can definitely hang with all the other leaf blowers marketed for backyard use.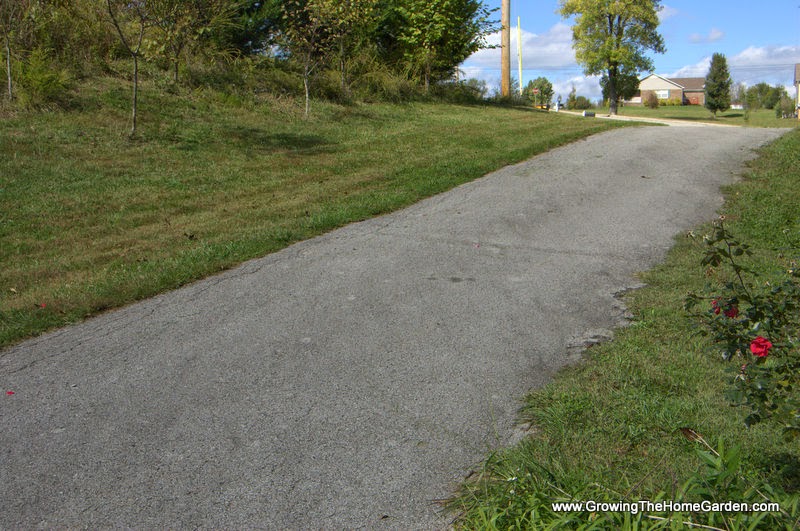 Noise is always a concern with power equipment like the Jet. I was really surprised by how quiet it was. It still makes a lot of noise (anything with a gas powered engine will) but it is much quieter than other blowers on the market. It has a decibel rating of 71.8.
Now you can have one of these for your backyard garden! All you need to do is comment here on this post and tell me what you do with your fall leaves? Do you compost them? Use them as mulch? Grind them in the lawn? Or blow them into big piles your kids (or you) can jump in? After 7 days (Nov. 4th) I'll draw from the names in the comments and one winner will be chosen. You need to be within the continental United States to win a Jet.
Thank you for reading, don't forget to follow on the Facebook page, and please share this contest with your friends and family. Who knows, maybe one of them will let you borrow the Jet if they win!