When you look out at your garden in the winter what do you see? Is it dull and drab with little or no interest? Or does it have something in it that pops and makes your garden standout in the neighborhood? What might be the difference between that boring winter landscape and the awesome winter garden is the plants. Winter garden plants can add a lot of impact to your landscape. Plants with berries, green foliage, or interest stems add the element of winter interest to the garden. What winter garden plants should you add for maximum impact? I'll detail a few options for you.
Winter Garden Plants
Holly – for the foliage and berries.
For the purposes of this post we can talk about two main types of holly deciduous and evergreen. Both are great for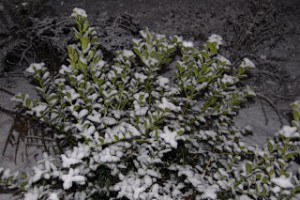 winter color but are significantly different this time of year. Evergreen hollies like 'Foster' holly or 'Buford' holly have waxy green leaves and red berries which are a classic winter plant look. Deciduous hollies loose all their leaves but are full of berries which maximizes their impact. Hollies are dioecious which means either male or female and you would need one of each to actually get berry production.
Red Twig Dogwood – for the stems.
Red twig dogwoods are one of my favorite winter garden plants. Their stems are bright red and look great against an evergreen backdrop. The older stems need pruned back every now and then to retain the bright red stems on the younger branches. Red twig dogwood flowers are not extremely showy like Cornus florida is but can still be of some interest in the summer garden.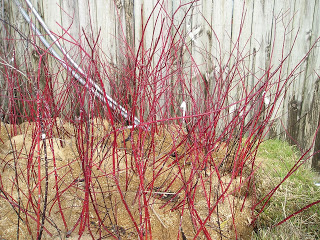 Birch – for the bark.
I love birch trees any time of the year. As a winter garden plan they have a significant impact because of the bark. Whether it is the exfoliating bark of the river birch or the bright white of the Himalayan a birch tree adds some great winter interest to the garden.
Arborvitae – as a screen.
Arborvitae is a great evergreen for screening off areas or for adding a green backdrop. A hedge of arborvitae is an excellent border when placed behind red twig dogwoods or a deciduous holly.
Hellebore – for flowers.
Hellebores are often called Lenten Rose and flower during the winter. They only issue with their flowers for me is that they hang down and don't show off too much.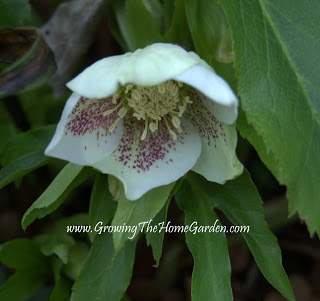 Camellia – for foliage and flowers.
Camellias are great in the landscape. Camellias are evergreen plants that flower. We have 'Winter Snowman' camellia which really seems to like flowering from mid-autumn.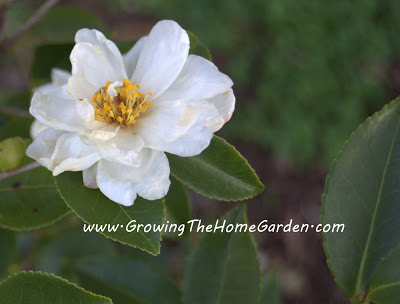 What winter garden plans do you enjoy?