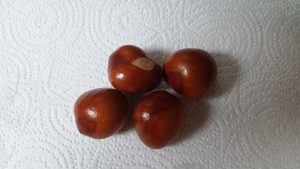 A couple years ago I bought a fantastic native plant at a local native plant nursery. It was a red buckeye (Aesculus pavia) and is great for attracting everyone's favorite tiny garden visitor, the hummingbird. The flower clusters are red (you probably expected that from the name: red buckeye) and tubular.
The red buckeye grows best in partial shade as an understory tree. I planted ours near the shed in an area that receives shade most of the day. It had some blooms this year and I discovered today it had produced four ripe seeds to plant this fall. Which of course meant I now had to try growing buckeye from seed!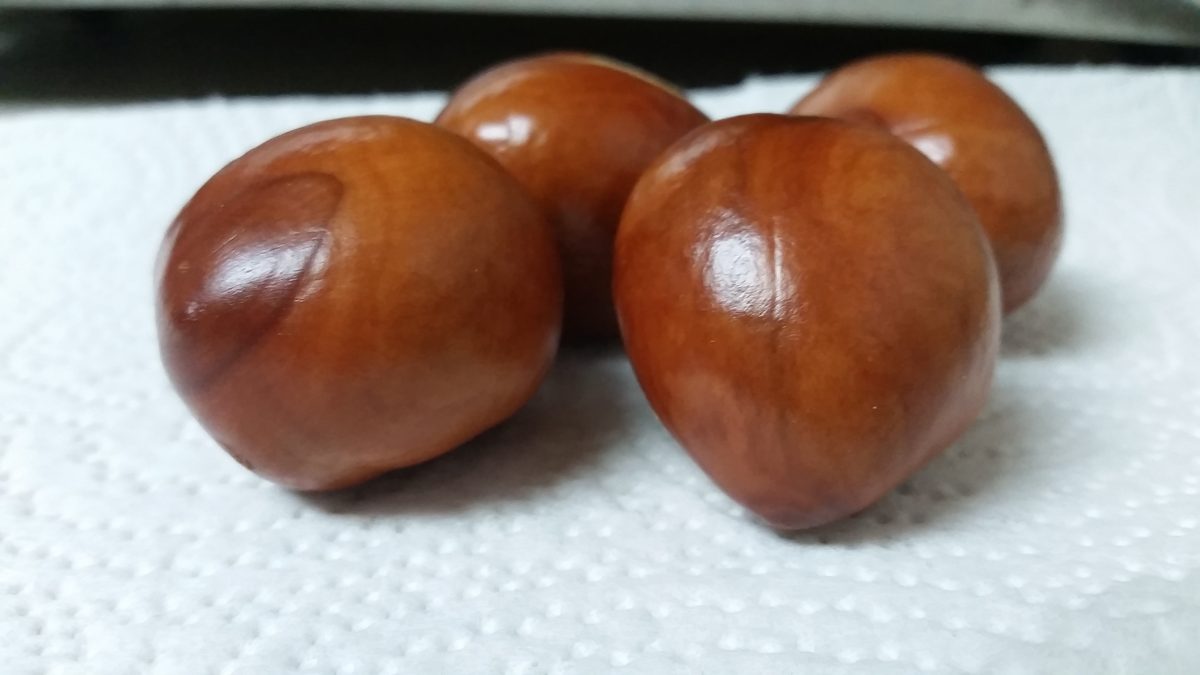 Growing buckeye from seed:
I've been watching the seeds form over the summer. Today the seed pods were splitting to reveal light brown seeds almost the size of a golf ball. The outer coating was smooth and shiny. 3 of the four seeds were still on the plant being held by the seed pods while the fourth had fallen on the ground at the base of the red buckeye.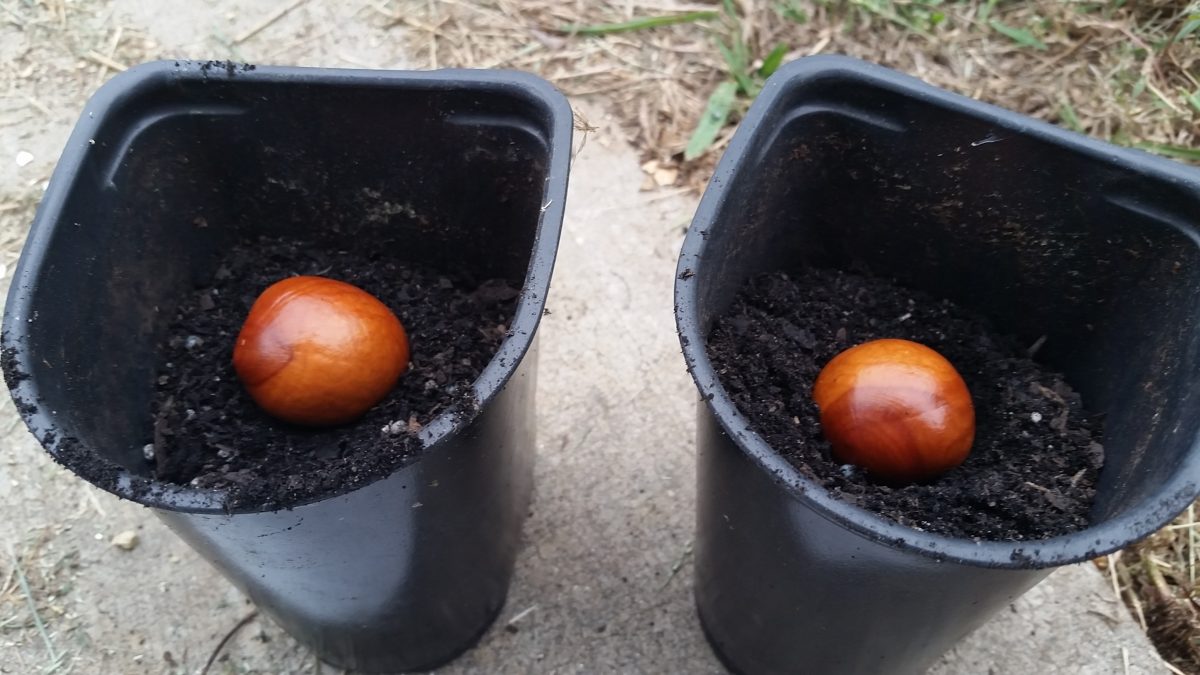 I gathered and sowed the seeds immediately after picking them. I put them into four individual pots and made sure to cover them completely with soil. Then I watered them and put them outdoors to overwinter. In the spring they should germinate once the temperatures get in the 50 to 59 degree range  (Fahrenheit). It's really simple! To help them along I could have nicked the seed coat (scarification) to help speed things along but allowing it to germinate in its own time in the spring fits its natural schedule best. I would try the scarification technique if I had stored these seeds over the winter and was planting them in the spring.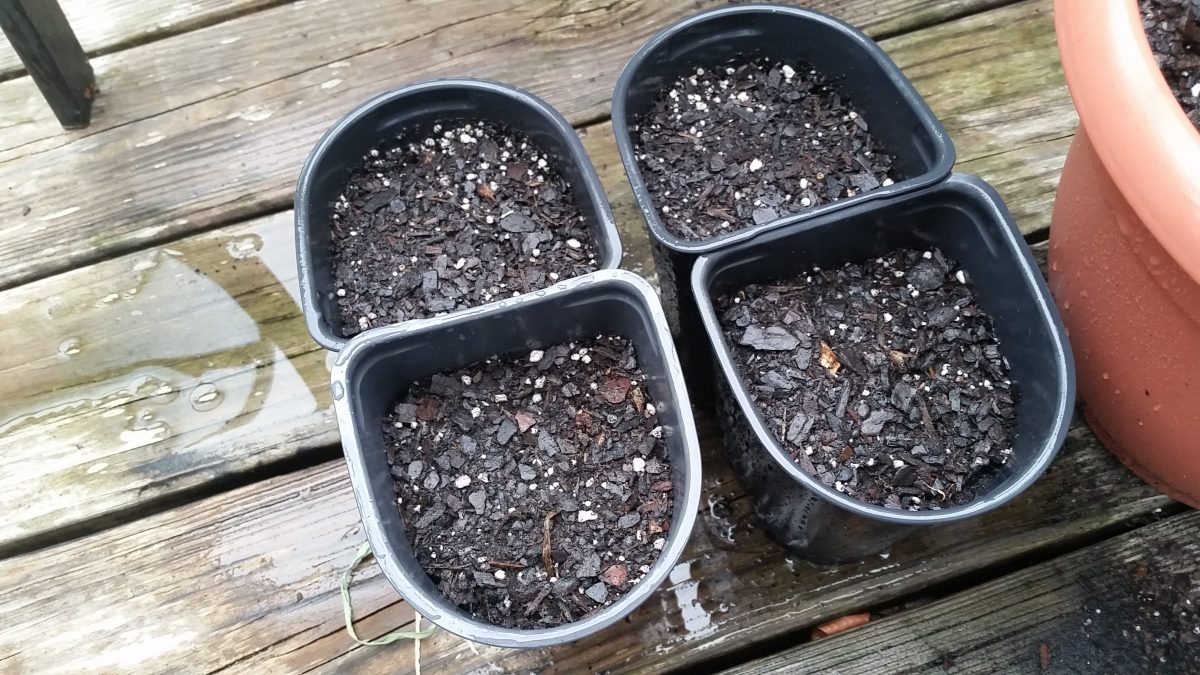 Planting native plants as a part of our gardens is a big deal. Our native wildlife is dependent on the flora that has developed over thousands of years. When you can try to plant native plants to help you local wildlife!
Save
Save