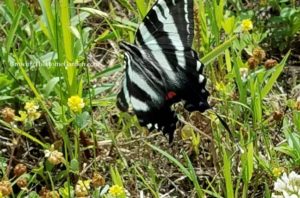 Recently while out exploring I noticed a butterfly floating about. It was a zebra swallowtail butterfly which is the Tennessee state butterfly. I've seen them before and so I knew a little about them including one fact in particular, their favorite host plant is the pawpaw tree (Asimina triloba). I've never grown a pawpaw tree but I've heard all kinds of raving comments about pawpaws. Knowing that a zebra swallowtail was present I thought I should continue my exploration and see if I could locate a pawpaw tree.
Pawpaws enjoy shady locations in woodland areas that offer good moisture so I went exploring through the woods. Before the leaves had fully emerged this spring I cut a pathway through the woods with my mower. As this was a path of least resistance I journeyed into the woods to see what I could find. I pulled up leaf images of the pawpaw tree on my phone so I could more easily identify it. (Sometimes it's hard to imagine being without the modern conveniences of smart phones!)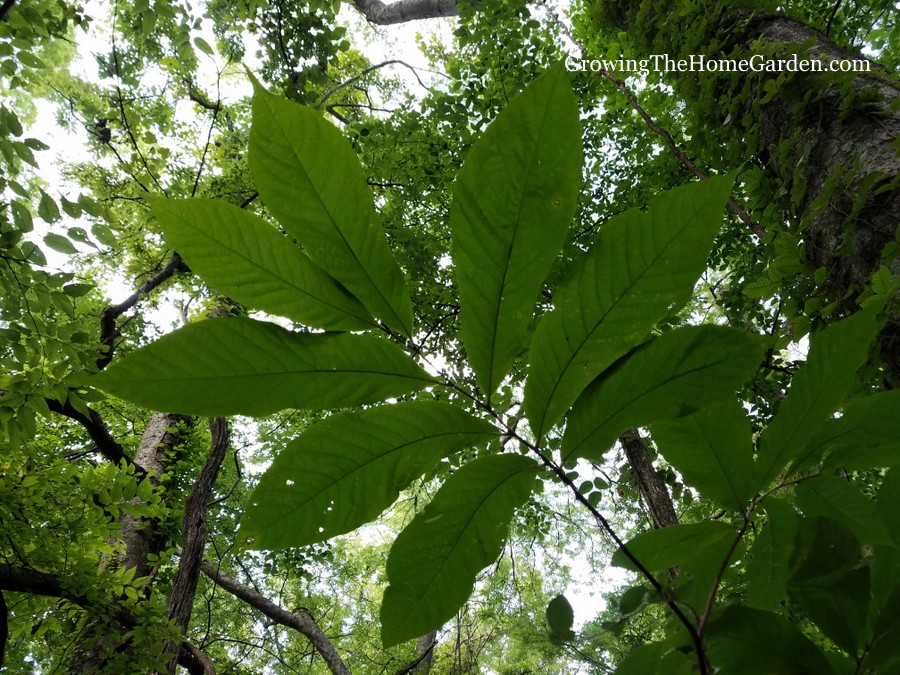 I wasn't far into the woods when I ran across a small bush/tree that I didn't really know. The leaves matched what I could find on my phone. I examined them closer and found some small fruits just beginning to form. I took several photos and sent them over to fellow Tennessee gardener and garden blogger Tina at Coach in The Garden. I thought she probably had probably seen them grown or might even have some of her own and could help me identify it.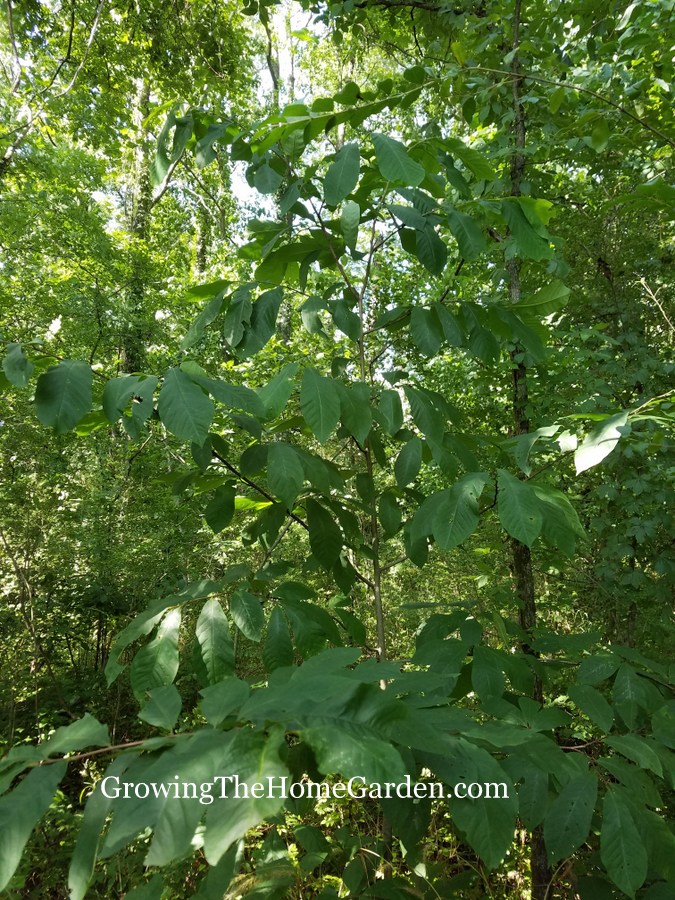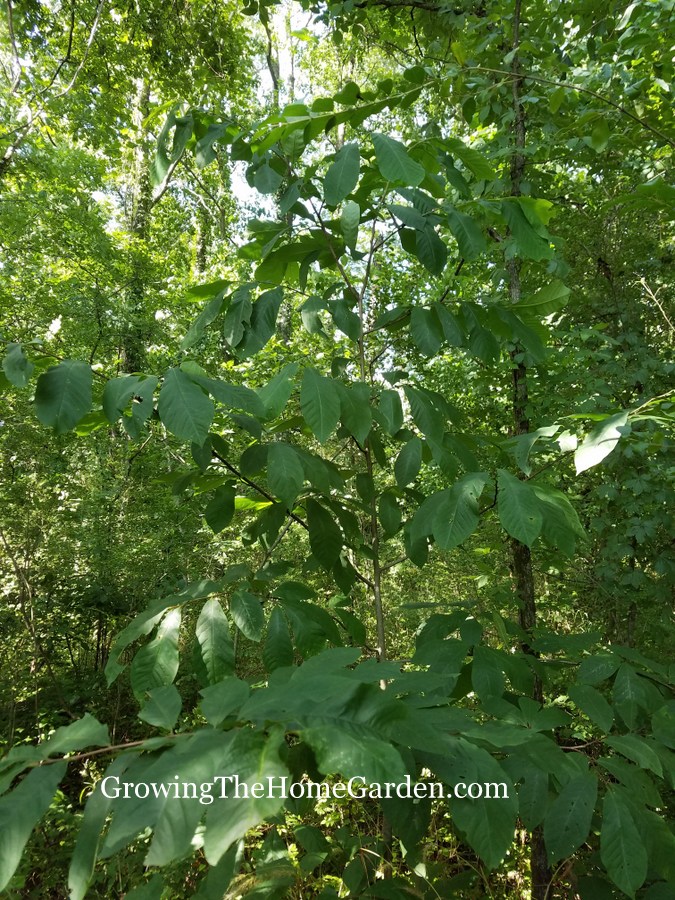 Tina said that they were indeed pawpaws. Naturally as a gardener and a fan of native plants I was pretty excited. I've heard that the pawpaws are an extremely healthy fruit to eat and that they taste somewhere between a mango and a banana. According to the University of Kentucky Extension:
"Pawpaws are very nutritious fruits. They are high in vitamin C, magnesium, iron, copper, and manganese. They are a good source of potassium and several essential amino acids, and they also contain significant amounts of riboflavin, niacin, calcium, phosphorus, and zinc. Pawpaws contain these nutrients in amounts that are generally about the same as or greater than those found in bananas, apples, or oranges."
I'm hoping for more mango than banana since this gardener isn't a fan of bananas! The pawpaw trees extend down a large section of the trail I made. Apparently the path that I was maintaining went right through the middle of the patch.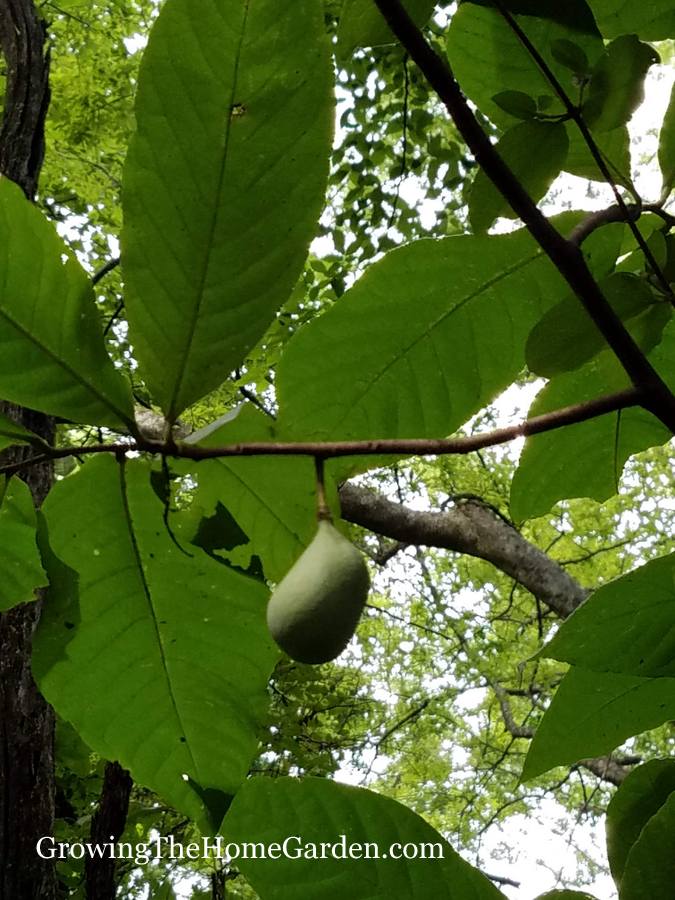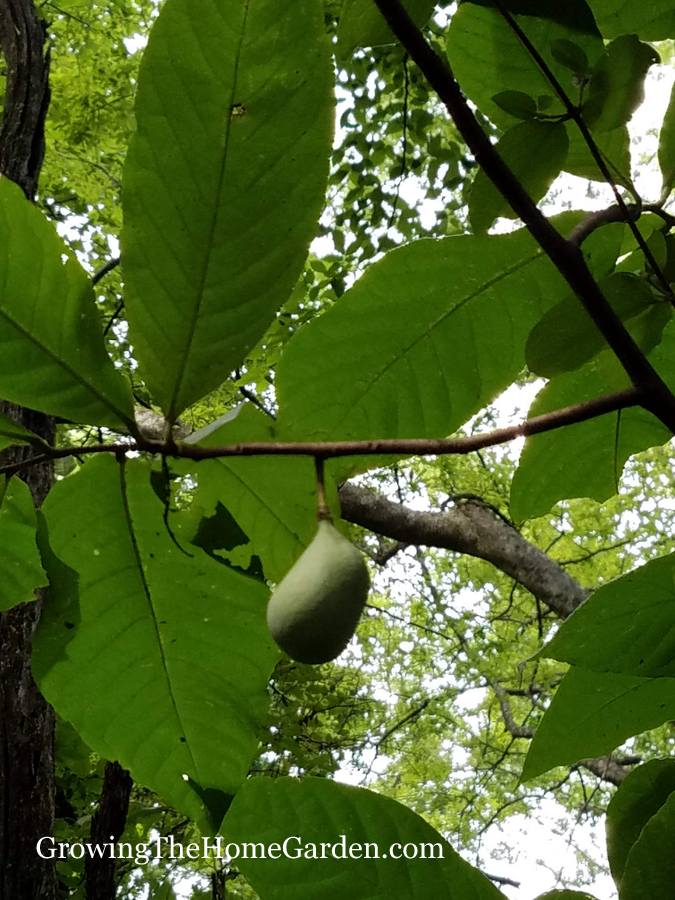 I'll have to keep an eye on these pawpaw plants in the woods and see if I can beat the wildlife to the ripe pawpaws. It certainly gives me a new plant to experiment in growing and eventually propagating!
Have you ever tried a pawpaw? What did you think of it?